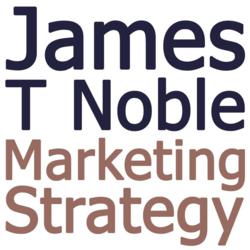 ...Entrepreneurs have got to get it right first time, or the time and money they're putting into promotion will go to waste...
London, UK (PRWEB) December 05, 2012
Small business marketing authority James Noble announced new dates today for his "Effective Website Content" training event aimed at entrepreneurs, small business owners and start-ups. The training focuses on the importance of quality content and simple actionable strategies for content creation. Further information is available here: http://www.jamestnoble.com/effective-website-content-training/
With the growth in online marketing in recent years, increasing value is being placed by businesses on quality content creation. Content creation is a crucial aspect of any online marketing strategy, but generating the kind of content that will be of maximum benefit to businesses can be a tricky business. James Noble made the following observation:
"Having effective content is more important than ever. Peoples' attention spans are shrinking and entrepreneurs usually don't get a second chance to explain why they should use your product or service." He continued "Entrepreneurs have got to get it right first time, or the time and money they're putting into promotion will go to waste."
James' training is designed to provide entrepreneurs with constructive advice on how to create content for better websites and blogs, improved online marketing and overall business growth. The event is an opportunity for entrepreneurs to access high-level training and gain an advantage in a very competitive marketplace. When asked for comment, James Noble said:
"The online marketplace is a tough arena for small businesses and entrepreneurs." He explained "I feel it is really important to provide them with straightforward information to give them the boost they need to get ahead and which can genuinely have big benefits for their business in the long term."
The training presentation is straightforward and easy to follow, and features an easily actionable checklist resource for entrepreneurs wishing to improve the content of their website or blog. The motivation behind the training is that by improving content, entrepreneurs and small business owners will be able to generate more leads with a higher conversion rate to financially benefit any of their enterprises. James explained:
"This event is aimed at making entrepreneurs aware of how they can get potential customers to read and absorb their content and then giving them practical advice on how they can get prospects to take the action they want them to take based on that content, like signing up to a newsletter or purchasing a product."
The information contained within the training is applicable to any business across any industry, and James hopes that companies and individuals across the board will take advantage of his marketing experience and benefit from the event.
James is offering the training as part of his ongoing mission to provide smaller businesses, start-ups and entrepreneurs with the benefits of his experience through quality resources and guidance to take their businesses forward.
About the Training
Availability:
The Effective Website Content training event is being held on Thursday 6th December. There are limited places available. For further information please visit: http://www.jamestnoble.com/effective-website-content-training/
Key points include:

Straightforward checklist resource
How to create a compelling title or headline
Why most content turns away at least half of readers immediately
How to avoid losing readers
Strategy for getting other people talking about you and featuring your products and services
The importance of interaction
How to guarantee a social response
How to make your readers your friends
How to get people to take action after reading your content
The factor that leads to more new customers, website visitors, comments and sharing
About James Noble
James T Noble has helped some of the world's largest brands and companies market their products and services online, including Virgin, Walt Disney Corporation, Coca Cola, Paramount Pictures and many others.
James lives in the UK and works with small business owners worldwide to accelerate their growth through effective online marketing.