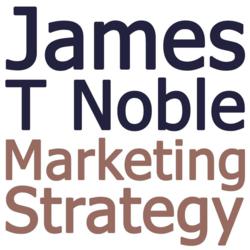 ...all it takes is a different approach to gain interest, generate traffic and leads, and keep their businesses front of mind...
London, UK (PRWEB) January 08, 2013
James Noble was pleased to announce today his participation in an interview for DailyTekk online magazine. The interview, published today on the DailyTekk website draws on Mr Noble's marketing experience to examine beneficial Instagram practices for entrepreneurs and small business owners. The interview can be found here: http://dailytekk.com/2012/12/31/understanding-instagram-marketing-part-1-subject-matter/
Instagram is a combined mobile photo editing and sharing app, and social network. Instantaneous mobile photo sharing is becoming increasingly popular, and since its inception in 2010, Instagram has grown to a platform of over 100 million users worldwide. Mr Noble observed:
"Instagram is currently the world's biggest photo social network, and that's a huge resource most businesses aren't tapping into." He explained "Most entrepreneurs and small business owners just don't realise the potential that Instagram has for customer engagement, spreading the word and setting them apart from their competitors."
James is no stranger to Instagram's potential. Earlier in 2012 he published his Instagram guide specifically with small to medium businesses, entrepreneurs and start-ups in mind which aimed to demonstrate the benefits of Instagram and how and why they should be using the app as part of their marketing strategy. The guide is available here: http://www.jamestnoble.com/leads/instagram-marketing-guide/
The interview is part of a new series published on DailyTekk entitled "How to Rock at Instagram Marketing". It took place with DailyTekk's editor, Chris McConnell, and focuses on 4 major issues affecting businesses using Instagram. James uses his experience to give constructive guidance on those issues. James commented:
"With many businesses not being perceptibly 'camera friendly' they are understandably concerned that image marketing with Instagram is unsuitable for them" James observed "but all it takes is a different approach to gain interest, generate traffic and leads, and keep their businesses front of mind."
James aims to support smaller businesses and entrepreneurs with the advice in the interview.
The interview is part of James' ongoing mission for smaller businesses, start-ups and entrepreneurs to benefit from his experience and avoid the pitfalls that other similar businesses face. The information given is clear and constructive and is a compliment to the other services and resources James offers to small businesses and entrepreneurs. James concluded:
"It's about time smaller businesses and entrepreneurs were given a decent helping hand, and that means sound, easily actionable advice and valuable resources from an experienced professional that will genuinely benefit their businesses."
About James T Noble
James T Noble has helped some of the world's largest brands and companies market their products and services online, including Virgin, Walt Disney Corporation, Coca Cola, Paramount Pictures and many others.
James lives in the UK and works with small business owners worldwide to accelerate their growth through effective online marketing. Visit the James T Noble website for more information and to get in touch with James.
About DailyTekk:
DailyTekk.com is an online resource which curates technology including startups, gadgets and apps. It was originally founded in January of 2012 by Chris McConnell as a way to share interesting technology finds with colleagues. DailyTekk is part of the SAY Media tech network.