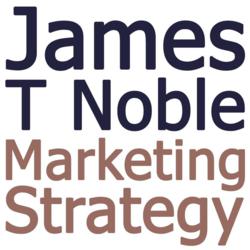 ...PPC can be incredibly effective – it's just that most businesses just aren't using it the right way...
London, UK (PRWEB) December 19, 2012
James Noble business growth authority has published a new report on pay per click (PPC) advertising. The report questions whether PPC is beneficial for small business owners and entrepreneurs and examines ways in which they can make PPC more effective for their enterprises. The guide is available now at: http://www.futuresimple.com/blog/ppc-kill-business/
PPC has become an established mode of online marketing, however recent reports suggest it doesn't generate the necessary amount of leads to make it worthwhile for a large proportion of smaller businesses. James Noble's new report investigates the reasons behind this. Mr Noble commented:
"The truth is PPC can be incredibly effective – it's just that most businesses just aren't using it the right way." He added "many businesses fall into the trap of relying too heavily on PPC."
The report demonstrates that PPC is a very powerful short-term marketing tool, and can be much more effective when integrated with other marketing strategies, and suggests ways in which entrepreneurs can achieve that. The report also reveals a number of surprising additional benefits that businesses can gain by using PPC in this way. James said:
"It's this symbiotic relationship that entrepreneurs and businesses must take into account in order to make PPC work for them." He explained "Solid strategies must be created with this relationship in mind from the start in order to gain the biggest benefits from both PPC and inbound marketing strategies."
The aim of James' report is to provide entrepreneurs, start-ups and small business owners with the information and support they need to develop their online marketing and advertising strategies in order to gain the greatest value possible for their businesses. He has produced the guide as part of his ongoing mission to aid smaller businesses, start-ups and entrepreneurs with the benefits of his experience through quality resources and guidance to take their businesses forward. In summary James made the following comment:
"By making sure PPC campaigns are developed as a valuable addition to solid background marketing, entrepreneurs will avoid PPC being a waste of time, money and resources and they will be able to reap maximum benefits to bring their businesses big rewards."
About James T Noble
James T Noble has helped some of the world's largest brands and companies market their products and services online, including Virgin, Walt Disney Corporation, Coca Cola, Paramount Pictures and many others.
James lives in the UK and works with small business owners worldwide to accelerate their growth through effective online marketing. Visit the James T Noble website for more information and to get in touch with James.
About Growth University
Growth University is part of Future Simple, a Krakow/Chicago based company creating business software. Growth University provides resources and tips to help small businesses grow.