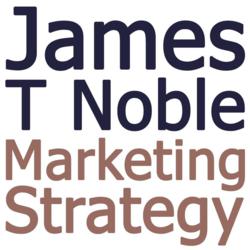 ...those companies that congest social media networks are in fact seriously stunting their growth and damaging their reputation...
London, UK (PRWEB) February 04, 2013
Marketing authority James Noble published his new guide today for entrepreneurs which examines the controversial issue of the negative effects that too much social media presence can have on small businesses. The guide demonstrates why this can be the case, provides actionable methods small business owners can take to avoid any detrimental effects and is available online here: http://www.noobpreneur.com/2013/02/04/why-you-should-avoid-update-overload-and-how-to-do-it/
Recent research shows that social media users most commonly cite 'too many updates' as the main reason for unsubscribing from social media profiles. This information is out of line with the commonly held belief that businesses should frequently update their social media posts and status. Mr Noble observed:
"Despite their best intentions, those companies that congest social media networks are in fact seriously stunting their growth and damaging their reputation – both of which can have dramatically long-term negative effects."
James' new guide examines why this is happening, and shows entrepreneurs actionable methods they can implement to achieve the right balance between a high engagement level and swamping users with too frequent updates. He explained:
"Unfortunately there is no tried and tested formula for this as it is different for each unique business." He went on to say "However there are some core principles entrepreneurs should follow that apply to ANY enterprise that can help them achieve the right balance and make fewer posts have the biggest impact possible."
The guide has a constructive and straightforward approach which aims to inform entrepreneurs and small business owners and to give them guidance in adapting their approach to social media marketing to deal with these issues. The guide is part of James Noble's ongoing mission to support small businesses, start-ups and entrepreneurs and is a complement to the other resources, services and support James Noble offers. James concluded the interview with the following comment:
"It is my hope that by following these guidelines and keeping update times and content varied to boost engagement, entrepreneurs will be able to avoid the major mistake of update overload and simultaneously maximise the potential of every post and update they make."
About James T Noble
James T Noble has helped some of the world's largest brands and companies market their products and services online, including Virgin, Walt Disney Corporation, Coca Cola, Paramount Pictures and many others.
James lives in the UK and works with small business owners worldwide to accelerate their growth through effective online marketing. Visit the James T Noble website for more information and to get in touch with James.
About Noobpreneur.com
Noobpreneur.com is a small business blog owned by business authority Ivan Widjaya that is designed to inform and support small business owners, start-ups and entrepreneurs through varied resources, tips and ideas.