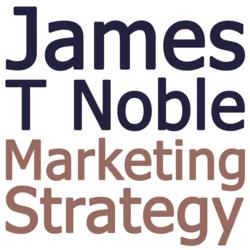 ...Creative narrative is guaranteed to get peoples' attention and keep your business front of mind...
London, UK (PRWEB) February 27, 2013
James Noble small business growth specialist released his new guide today to benefit entrepreneurs and start-ups by informing them of potential business gains and how to achieve them through narrative content marketing strategy. The guide provides easily actionable advice applicable to any business and is being published on the KISSmetrics blog here: http://blog.kissmetrics.com/narrative-and-customer-engagement/
The online marketplace is saturated with businesses all trying to get noticed, so it can be notoriously difficult for smaller businesses, entrepreneurs and start-ups – particularly those with tight budgets - to stand out from the crowd and get potential clients and customers to take notice and interact. Fortunately, the internet offers great scope for narrative content strategies, which are widely held to be effective forms of marketing that are possible to undertake at a relatively low cost. Mr Noble commented:
"The range of platforms modern online technology offers lend themselves perfectly to narrative content which it is possible to produce on a practically zero budget, which is great news for smaller businesses and start-ups. It can really give entrepreneurs the edge when trying to gain a competitive advantage."
Narrative and storytelling can be effective ways for businesses to develop their identity, build their client base and increase sales. They are also a valuable tool when it comes to conveying normally dry data, information and messages in an easily-digestible, engaging way. James' guide is designed to demonstrate to entrepreneurs the reasons why narrative strategies can be so effective, and to give practical examples of how they can implement and build such campaigns into their content marketing strategies. James said:
"Stories immediately focus on engagement, experiences and emotion – central tenets that are catnip to customers. Creative narrative is guaranteed to get peoples' attention and keep your business front of mind." He added "Narrative can be extremely powerful and can do great things for your business… even if you don't think you've got anything interesting to say."
The guide is produced in line with the other services and resources James Noble offers small businesses and entrepreneurs as part of his mission to help grow their companies. It focuses on showing them the tactics used by successful businesses that can also work just as well for them on a smaller scale. Included in the guide is a step-by-step 'Narrative Worksheet' to aid entrepreneurs to take immediate action to bring out their unique business' narrative in their marketing.
"The truth is there are no shortcuts when it comes to creating successful narrative" said James. "But the information and resources contained within this guide are a valuable asset to any business to help them on their journey and give them the momentum to move forward."
About James T Noble
James T Noble has helped some of the world's largest brands and companies market their products and services online, including Virgin, Walt Disney Corporation, Coca Cola, Paramount Pictures and many others.
James lives in the UK and works with small business owners worldwide to accelerate their growth through effective online marketing. Visit the James T Noble website for more information and to get in touch with James.
About KISSmetrics
KISSmetrics offers web analytics and tracking solutions for businesses. The KISSmetrics blog offers useful resources, tips and articles for entrepreneurs, start-ups and businesses across all industries. KISSmetrics is headquartered in San Francisco,