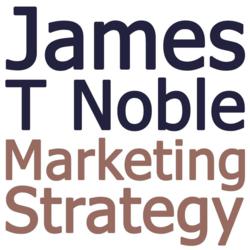 London, UK (PRWEB) May 02, 2013
Established marketing and business growth authority James T Noble announced the publication of his new guide for start-ups and entrepreneurs today. The guide which is available on the KISSmetrics blog here http://blog.kissmetrics.com/truth-will-out/ examines authenticity as an emerging dynamic intrinsic to the success of enterprises and demonstrates how entrepreneurs, start-ups and other businesses can implement strategies to start building the authenticity they need in order to thrive.
"Authentic" is the latest buzzword, and with good reason. This strongly emerging element is crucial to developing a successful business in the new marketplace.
Recent research suggests that decades of false advertising and substandard offerings have left consumers disillusioned and mistrustful. Not only that but the consumers themselves have changed – metamorphosing through developments in the online world into increasingly informed and savvy individuals with powerful networks. "The modern consumer is a force to be reckoned with, and are taking a hard line with businesses," said James Noble. "Companies with have to step up to these new consumer demands if they want to survive."
These new findings appear to indicate that what the modern consumer desires is something real, something they can experience that will transform their lives or their world – and authenticity is the key to providing that. James commented "What people really want now is not just a product or a service, it's an experience - an experience that is more honest and transparent ...more authentic."
But many businesses are uninformed regarding the development of authenticity, so James Noble has created his new guide with the aim of demonstrating the principles and importance of authenticity to entrepreneurs. "Entrepreneurs need to make changes now and implement as many of these measures as possible to build their authenticity, rise above the competition and take their business to new heights," commented James.
The guide offers advice regarding valuable strategies entrepreneurs can implement immediately to kick start authenticity campaigns and enable them to quickly and efficiently benefit from the business and competitive advantages authenticity can provide. These strategies are presented alongside real world examples of businesses who apply them successfully.
The guide is produced in line with the other services and resources James Noble offers small businesses and entrepreneurs as part of his mission to help grow their companies. It focuses on demonstrating the tactics used by successful businesses that they can easily put into practice themselves to take their enterprise to the next level. James made the following closing comment:
"This is a trend which is not going away. An open and trustworthy business is a popular business, whereas charlatan companies will ultimately fail regardless of whatever efforts are made to promote them and however much money is invested in them. Authenticity is the most powerful way to gain the trust of clients and consumers and persuade them to commit to your business."
About James T Noble
James T Noble has helped some of the world's largest brands and companies market their products and services online, including Virgin, Walt Disney Corporation, Coca Cola, Paramount Pictures and many others.
James lives in the UK and works with small business owners worldwide to accelerate their growth through effective online marketing. Visit the James T Noble website for more information and to get in touch with James.
About KISSmetrics
KISSmetrics offers web analytics and tracking solutions for businesses. The KISSmetrics blog offers useful resources, tips and articles for entrepreneurs, start-ups and businesses across all industries. KISSmetrics is headquartered in San Francisco,