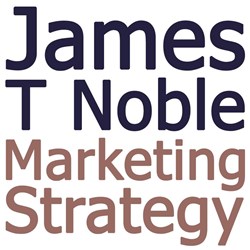 "...Many businesses are having real problems and folding when there are simple tactics they could implement quickly and easily that could make all the difference..."
London, UK (PRWEB) July 18, 2013
Business growth and marketing advisor James T Noble announced the publication of his new guide designed to help start-ups, small businesses and entrepreneurs manage their time to improve efficiency and productivity to relieve stress and strongly develop their enterprises long term. The guide is available now on the Nimble blog here.
Starting a new business venture is exciting but it is also challenging, and many entrepreneurs find it difficult to meet the demands of running their own business. The role of the modern entrepreneur is complex and requires a huge amount of dedication, flexibility and a varied skill set in order to succeed. The hard truth is that the majority of start-ups fail because the demands placed on them are overwhelming. The quantity and difficulty of problems, objectives and tasks can be daunting and many small business owners find they simply do not have enough hours in the day to deal with everything effectively.
"It's at about this time most people wish they could be like Doctor Who, hop in a TARDIS (which stands for Time and Relative Dimension in Space) and skip backwards in time to get everything done" said James.
James Noble's new guide entitled "Tasking like a Time Lord - 6 Top Time Strategies to maximise productivity" contains effective time management strategies to help entrepreneurs organise and manage their time effectively and alleviate the pressures they face. This gives them more time and resources to allocate elsewhere in their business where it will be more beneficial to help their businesses develop and grow.
Doctor Who is a long standing British fictional TV character, who has the ability to travel through time and space. Mr Noble's guide explores the light hearted notion that through the right approach of solid strategy and time management, entrepreneurs can be as masterful of time as Doctor Who himself. "The worst case scenario is that entrepreneurs can get swamped, their businesses go under and they lose everything – including any shred of entrepreneurial enthusiasm they had left." He went on to say, "By drawing on the Doctor Who character I hoped to present valuable information in a creative way to make it easily digestible, understandable and optimistic."
"Many businesses are having real problems and folding when there are simple tactics they could implement quickly and easily that could make all the difference – entrepreneurs just aren't aware of them," James added. James Noble aims to increase awareness of such beneficial tactics in this new guide, which is produced in line with the other services and resources James Noble offers small businesses and entrepreneurs as part of his mission to help grow their companies. It focuses on demonstrating the tactics used by successful businesses that they can easily put into practice themselves to take their enterprise to the next level. James made the following closing comment:
"Implementing these strategies is the first step towards entrepreneurs making the kind of consistent progress they want towards their ultimate goals. By easing the pressure and minimising distractions they will soon find they are able to make time for all aspects of business, and improved planning will lead to less stress, easier multi-tasking, development and growth."
About James T Noble
James T Noble has helped some of the world's largest brands and companies market their products and services online, including Virgin, Walt Disney Corporation, Coca Cola, Paramount Pictures and many others.
James lives in the UK and works with small business owners worldwide to accelerate their growth through effective online marketing. Visit the James T Noble website for more information and to get in touch with James.
About Nimble
Nimble offers social relationship management solutions (CRM) for businesses at all stages of development. The Nimble blog offers useful news, articles and resources for businesses and entrepreneurs to help them develop and grow.