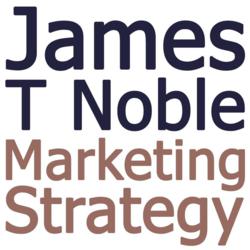 ...No matter how much you dress it up - cutting prices hurts...
London, UK (PRWEB) May 22, 2013
Business growth consultant James T Noble published his new guide in partnership with the KISSmetrics blog today, with the aim of tackling the issue of whether or not it is beneficial for start-ups and entrepreneurs to discount their products and services. The guide explores the pros and cons of discount tactics and offers alternative solutions for small businesses and is available online at http://blog.kissmetrics.com/downside-of-discounts/
Loyal clients and customers are incredibly valuable assets to a business, but the problem of how to increase the percentage of loyal customers is one that many entrepreneurs face. It is common practice for businesses to discount prices in an attempt to gain more customers, but as James Noble's guide demonstrates, this can be a foolhardy tactic.
"Price alone is no longer such a strong selling point," said James. "A discerning new breed of customer is emerging who are looking for a high quality experience rather than a bargain price. They are determining which brands to follow through other differentiators such as service and reputation."
This change in consumer attitude heralds a new age for marketing. James posits that discount strategies can now in some cases actually be detrimental to a business rather than advantageous, and his guide suggests alternative strategies entrepreneurs can implement for a greater likelihood of success.
"No matter how much you dress it up - and even if you pretend to be okay with it - cutting prices hurts," said James. "Providing services at a lower cost can be the start of an ugly cycle – to cover the cash shortfall other quick hits are needed which is the start of a dark, downward spiral that forces you to keep prices low and before you know it you're in a hole too deep to get out of. But the good news is there are new strategies that DO work, and that's what I want to share in this guide."
The guide details the negative impact discounting can have on a business, and why. It also features examples of real businesses putting alternative strategies successfully into play, and advises entrepreneurs how they can implement similar strategies quickly and effectively. The guide is produced in line with the other services and resources James Noble offers small businesses and entrepreneurs as part of his mission to help grow their companies. James made the following closing comment:
"Demonstrate true value and you turn your clients and customers into loyal advocates who do your marketing for you and place yourself in a powerful position that will enrich your business and your level of achievement and satisfaction to make you stand head and shoulders above the rest, and allow you to command the big bucks – even when those around you are floundering."
About James T Noble
James T Noble has helped some of the world's largest brands and companies market their products and services online, including Virgin, Walt Disney Corporation, Coca Cola, Paramount Pictures and many others.
James lives in the UK and works with small business owners worldwide to accelerate their growth through effective online marketing. Visit the James T Noble website for more information and to get in touch with James.
About KISSmetrics
KISSmetrics offers web analytics and tracking solutions for businesses. The KISSmetrics blog offers useful resources, tips and articles for entrepreneurs, start-ups and businesses across all industries. KISSmetrics is headquartered in San Francisco.