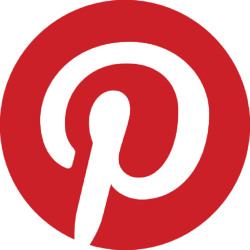 As Pinterest grows and becomes more and more significant, it becomes crucial for small businesses to leverage the platform in their marketing strategies lest they get left behind
London, England (PRWEB) July 25, 2012
Small business marketing authority James Noble releases new guide to reassure entrepreneurs that Pinterest can work for businesses in even the most unlikely industries to significantly boost their social media marketing strategies. The guide is available now at http://www.jamestnoble.com/pinterest-marketing-success-stories/
Most entrepreneurs will be aware of Pinterest, notably for its significant and rapid exponential growth and social media marketing potential. However the commonly held viewpoint is that success with Pinterest is mainly reserved for "visual-based" businesses in sectors such as fashion retail, arts and crafts, and consumables.
Mr Noble's new report clearly demonstrates that businesses in industries not traditionally associated with the Pinterest user demographic - such as software and technology, insurance, and engineering - are capable of achieving great success with the newest social media platform.
When asked for his opinion on how this knowledge could affect these businesses, James said: "As Pinterest grows and becomes more and more significant, it becomes crucial for small businesses to leverage the platform in their marketing strategies lest they get left behind."
He went on to add, "While it is true that Pinterest may be more effective for some businesses than others, the most important thing to remember is that it can still work for any business."
To reinforce this, James is currently offering valuable and extensive Pinterest advice, support and resources for small business owners and entrepreneurs. The "Surprise Pinterest Successes" report and downloadable "Pinterest for Marketers" report is available on the James T Noble website: http://www.jamestnoble.com/pinterest-marketing-success-stories/
James concluded by saying "Pinterest is just about still small enough for smaller companies to be able to successfully carve a solid niche for themselves. Now is the time for businesses in these less conventional industries to strike out and make their mark on Pinterest."
About the Report
The report, along with additional support and resources, is available from James T Noble's website http://www.jamestnoble.com/pinterest-marketing-success-stories/
About James Noble
James T Noble has helped some of the world's largest brands and companies market their products and services online, including Virgin, Walt Disney Corporation, Coca Cola, Paramount Pictures and many others.
James lives in the UK and works with small business owners worldwide to accelerate their growth through effective online marketing.