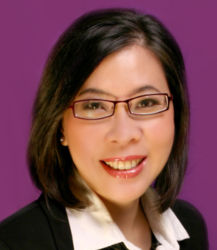 It's impossible to find the time to read everything and do everything, and it's difficult to know what to prioritize
Kuala Lumpur, Malaysia (PRWEB) August 06, 2012
Social Media Specialist Louisa Chan of Synergy Marketing Pro reveals details of her interview with small business growth authority James Noble this week. Mr Noble has been a consultant to Ms Chan's company for some time, and the interview revealed valuable insights into marketing strategies for entrepreneurs. The interview can be downloaded from http://www.synergymarketingpro.com/james-t-noble-interview/
Louisa is an established consultant for marketing for massage therapists, physiotherapists and chiropractors. The interview addressed some of the big issues affecting entrepreneurs and businesses using online digital marketing.
When asked what may be the biggest problem small businesses have with the limited time and resources they have, James Noble responded: "The biggest problem small businesses face is overwhelm. The internet and modern media like cable TV and smartphones have been fantastic for business, but they've also created one of the biggest problems for small business owners. That is, the problem of information overwhelm."
"There's so much information out there and so many things business owners feel they should be doing... and so many things they're told they should be doing, that it's impossible to find the time to read everything and do everything, and it's difficult to know what to prioritize," he added.
James and Louisa went on to evaluate in-depth the most best digital marketing channels for particular types of businesses to use.
Louisa continued to discuss with James the particular benefits of digital marketing for physiotherapists and other wellness professionals on limited budgets, the most major benefits being efficiency and speed, and ease of measurability.
Throughout the interview session, James' advice was specifically designed for entrepreneurs and small businesses who don't have access to the large marketing staff and budgets of their enterprise counterparts - offering a solid strategy for planning what to do to increase the effectiveness of their lead generation techniques without wasting time or resources.
About James Noble
James T Noble has helped some of the world's largest brands and companies market their products and services online, including Virgin, Walt Disney Corporation, Coca Cola, Paramount Pictures and many others.
James lives in the UK and works with small business owners worldwide to accelerate their growth through effective online marketing.
About Louisa Chan
Louisa Chan is the Founder and Principal of Synergy Marketing Pro, a Kuala Lumpur-based Online Marketing and Social Media Consultancy working with healthcare and wellness professionals globally.
Louisa has worked with many multi-national corporations and she holds public speaking engagements and workshops on Social Media in Kuala Lumpur, Malaysia.