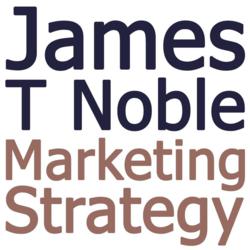 Keywords are the cornerstone for any business that wants to rank highly on Google and other search engines
London, UK (PRWEB) August 30, 2012
Small business marketing consultant James Noble takes keywords back to basics with his new guide and explains how and why it is crucial for small businesses and entrepreneurs to re-evaluate how they are using keywords in their online marketing strategy. The guide is available now at http://www.entrepreneur-resources.net/10-pivotal-points-to-keep-your-keywords-on-track
Every business should be aware that in order to reach new clients, increase site traffic and grow, their websites must be keyword optimised. Major search engines like Google use keywords to find, categorise and rate websites.
"Keywords are the cornerstone for any business that wants to rank highly on Google and other search engines," Mr Noble explained. "However the sad fact is that many small businesses and entrepreneurs are consistently making mistakes with their keyword strategy."
James Noble's new guide assists small businesses and entrepreneurs in understanding keywords and how they can use them to their advantage. The guide explains why correct use of keywords is vital to any business' ability to generate and improve traffic to their website and reveals valuable insights into how businesses can increase not only the quantity of traffic but also the quality.
When asked for further comment on exactly how the advice in the keyword guide can help businesses, James Noble explained "Selecting sets of keywords relevant to your business is easy, but choosing the ones that will be most effective and generate organic traffic and SEO referrals requires some effort." He added "The aim of this keyword guide is to provide small businesses and entrepreneurs with simple and actionable keyword strategies that will significantly improve their conversion rates and grow their businesses."
The guide makes it clear how the correct use of keywords will add value to small businesses and help to set them apart from their competitors. James' straightforward approach ensures that the advice given in the guide is accurate, concise and easy to follow.
About James T Noble
James T Noble has helped some of the world's largest brands and companies market their products and services online, including Virgin, Walt Disney Corporation, Coca Cola, Paramount Pictures and many others.
James lives in the UK and works with small business owners worldwide to accelerate their growth through effective online marketing. Visit the James T Noble website (http://www.jamestnoble.com) for more information and to get in touch with James
About Dequiana Brooks Jackson
Dequiana Brooks Jackson is a small business marketing coach and owner of Inspired Marketing, Inc..She runs the Entrepreneur Resources, a business blog aimed at small businesses and entrepreneurs covering topics including marketing, finance, technology, inspiration and product resource reviews.