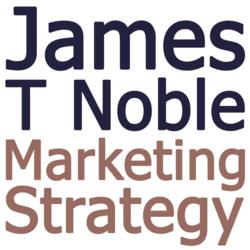 ...I've seen many great businesses fail because their landing pages let them down...
London, UK (PRWEB) September 05, 2012
A landing page is also sometimes known as a "lead capture page" and is a single web page potential clients arrive at when they are directed to a website through methods such as advertisements or other marketing incentives. When asked why effective landing pages are crucial to businesses, James Noble said the following:
"The general goal of marketing for online businesses is to generate leads which then convert into sales, but over the years I've seen many great marketing campaigns fail because their website landing pages let them down." He went on to say "They spend so much effort, time and money getting people to visit their site and then their landing page has a negative effect and they lose all those hard won potential leads."
Mr Noble's new guide addresses some of the major issues that small businesses and entrepreneurs face with the design, structure and content of their landing pages and provides simple, straightforward tips to assist them in avoiding those issues:
"The most frustrating thing about it is that having a negative effect with a landing page is so easy to prevent" James commented. "I wanted to give entrepreneurs a helping hand to realise their potential mistakes and then help them correct those mistakes and create landing pages that really work hard for their businesses and achieve results."
The landing page guide is featured on Growth University, a website that offers tips and resources for small businesses. It is the third resource James Noble has published on the site, "Growth University is a quality hub for the kind of valuable articles, advice and resources that business owners and entrepreneurs rely on. I agreed to publish my guide on the site as it sets high standards and will ensure the guide reaches the businesses that will truly benefit from it" he remarked.
The guide has a fresh approach to landing pages and James hopes it will assist entrepreneurs in understanding the benefits the right landing pages give their businesses, providing them with clear, actionable advice that will help take their marketing to the next level.
About James T Noble
James T Noble has helped some of the world's largest brands and companies market their products and services online, including Virgin, Walt Disney Corporation, Coca Cola, Paramount Pictures and many others.
James lives in the UK and works with small business owners worldwide to accelerate their growth through effective online marketing. Visit the James T Noble website for more information and to get in touch with James.
About Growth University
Growth University is part of Future Simple, a Krakow based company creating business software. Growth University provides resources and tips to help small businesses grow.