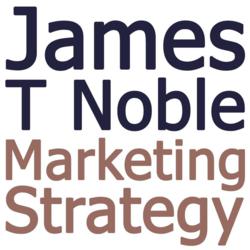 ...Marketing doesn't have to be hard and some fundamental marketing mistakes are easy to avoid if entrepreneurs are made aware of what they are...
London, UK (PRWEB) September 11, 2012
Small business marketing consultant James Noble today announced the publication of his new report dealing with five major marketing mistakes that small to medium sized businesses and entrepreneurs commonly make with their businesses. The report details these issues and offers practical, actionable advice to help solve them. The report can be found here: http://startyourownsmallbiz.com/5-big-marketing-mistakes-small-businesses-make/
Released today, the report examines five of the biggest mistakes small businesses owners and entrepreneurs frequently make that can have a major impact on the success of their businesses. James Noble commented:
"It's shocking. Time and time again I've seen entrepreneurs and small businesses making the same mistakes, and the crazy thing is these are mistakes that are totally avoidable."
Mr Noble aims to offer support and guidance to businesses by addressing these issues in his new report. The report has a very straightforward style which he hopes entrepreneurs will find to the point and helpful in giving them a solid foundation to build on – and if necessary to rebuild – their business practices. James had this to say:
"Marketing doesn't have to be hard and some fundamental marketing mistakes are easy to avoid if you are made aware of what they are." He added "These issues need to be surfaced so that small business owners and entrepreneurs can take a good look at the way they go about business and address any issues that apply – even if it means stripping their business right back to basics."
This may seem like a tough approach, but Mr Noble is keen to reassure entrepreneurs that when you are dealing with such crucial issues a more hard-hitting approach may be necessary:
"Some of these problems can be easily solved, but some may be more ingrained into the business structure or the state of mind of the entrepreneur in question, and it is these issues that are harder to change. By following the advice in this report, entrepreneurs can make sure they are aware of any potential issues they face and use the information provided to take action and move their businesses forward."
James has long been offering valuable assistance to businesses and has become a marketing authority. He aims to see smaller businesses, start-ups and entrepreneurs benefit from his experience and avoid the pitfalls that other similar businesses face. The information in the report is clear, concise and constructive and endeavours to be in line with the other services James offers to small businesses and entrepreneurs.
About James T Noble
James T Noble has helped some of the world's largest brands and companies market their products and services online, including Virgin, Walt Disney Corporation, Coca Cola, Paramount Pictures and many others.
James lives in the UK and works with small business owners worldwide to accelerate their growth through effective online marketing. Visit the James T Noble website for more information and to get in touch with James.
About Lisa Sperow
Lisa Sperow is an experienced small business start-up authority and the owner of startyourownsmallbiz.com, a site which acts as a hub for small business resources and aims to create a small business community based on the shared experience of others.