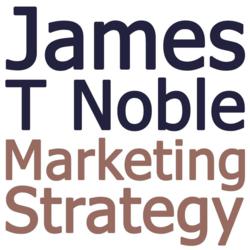 ...There is a whole lot more to successful blog posting, and most people are missing out...
(PRWEB) September 19, 2012
James Noble today announced the publication of his valuable new report revealing insight into how entrepreneurs and small business owners can maximise the impact of their blog posts. The report tackles major issues and offers actionable changes business can implement simply as well as a useful checklist. The report can be found here: http://www.e-junkie.info/2012/09/maximise-impact-of-your-blog-posts-5.html
Most online businesses are reliant on a solid web-based presence. Running a blog has long been an effective means to help achieve this. James Noble's new report released today is designed to give straightforward simple to follow advice to small businesses and entrepreneurs to help them maximise the effectiveness of their blog posts. Mr Noble had this to say about the report:
"Entrepreneurs dedicate a lot of time and energy into crafting great posts for their websites, but what they are completely unaware of the fact that it doesn't stop there." He added "in fact no matter how good their copy is, they will only achieve a small fraction of what they want to achieve, unless they take certain steps after they have finished writing."
The report is based on James' assertion that small businesses and entrepreneurs are publishing articles on their websites and blogs, but they are failing to take other measures to really maximise the potential of those articles in order to achieve their goals. "There is a whole lot more to successful blog posting, and most people are missing out" James observed.
By highlighting areas businesses need to implement new strategies or improve existing ones, the report demonstrates how they can ensure every post they write and publish is working as hard as it can to achieve their required goals. Mr Noble commented:
"Entrepreneurs are extremely busy people and it's important to give them the facts and guidance they need upfront without any filler. This new report contains clear and straightforward, easily actionable advice aimed at giving them the knowhow to improve their blog post strategies quickly to have a significant impact on their results."
The new report is part of James' ongoing mission for smaller businesses, start-ups and entrepreneurs to benefit from his experience and avoid the pitfalls that other similar businesses face. The information in the report is clear, concise and constructive and is a compliment to the other services and resources James offers to small businesses and entrepreneurs.
About James T Noble
James T Noble has helped some of the world's largest brands and companies market their products and services online, including Virgin, Walt Disney Corporation, Coca Cola, Paramount Pictures and many others.
James lives in the UK and works with small business owners worldwide to accelerate their growth through effective online marketing. Visit the James T Noble website for more information and to get in touch with James.
About E-Junkie
E-Junkie is an online blog aimed at providing businesses and entrepreneurs with resources, information and articles to help them realize commercial opportunities online.