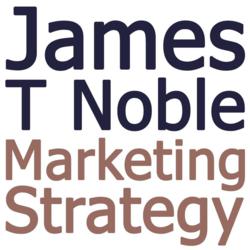 ...some businesses are struggling and need a helping hand to maximise their Pinterest potential...
London, UK (PRWEB) September 10, 2012
James Noble is aiding small businesses and entrepreneurs to understand the major principles of how to maximise the value of their Pinterest posts in his new Pinterest post mini-guide. The guide demonstrates simple and effective methods to making Pinterest posts "sticky," and it can be found here: http://createbusinessgrowth.com/social-networking/6-key-components-to-sticky-pinterest-content
Pinterest is a fast growing social media phenomenon that has been a recent hot topic due its rapid exponential growth and its high conversion rates. James Noble's '6 Key Components to Sticky Pinterest Content' mini guide uses James' straightforward, concise approach to clearly and simply convey how small businesses and entrepreneurs can harness the marketing potential of Pinterest and get additional value out of their Pinterest marketing campaigns. Mr Noble spoke today about why his new guide is a valuable asset to small businesses and entrepreneurs:
"Pinterest is big business right now for those businesses that have been smart enough to climb onboard and they are reaping the benefits" James said. "But some are struggling and they need a helping hand to maximise their Pinterest potential."
The guide focuses on key points to improve share-ability of Pinterest posts and to make them more memorable. By addressing these key components, James aims to demonstrate how businesses can apply instant simple and actionable techniques to improve the results from their Pinterest campaigns. He explained:
"Regular users of Pinterest will know that it can be a very time consuming social media marketing method. In order to reduce the time investment required and to increase the rewards, businesses need to make every single post they make achieve maximum results. My mini-guide is a solid step toward that goal."
In addition to the Pinterest posts mini-guide, James offers a variety of other services and resources aimed at entrepreneurs and small to medium sized businesses to support and guide them with Pinterest as well as other marketing methods and building and growing their businesses.
About James T Noble
James T Noble has helped some of the world's largest brands and companies market their products and services online, including Virgin, Walt Disney Corporation, Coca Cola, Paramount Pictures and many others.
James lives in the UK and works with small business owners worldwide to accelerate their growth through effective online marketing. Visit the James T Noble website for more information and to get in touch with James.
About CreateBusinessGrowth.com
The CreateBusinessGrowth.com website is dedicated to articles, tips and resources for small businesses entrepreneurs to aid them in running their businesses.