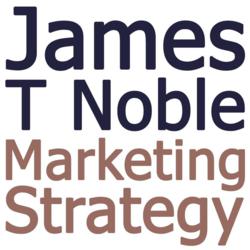 ...So many businesses are looking for a fast fix, but ultimately that can be a false economy...
London, UK (PRWEB) September 19, 2012
Small business marketing authority James Noble makes an original analysis of whether quantity or quality is the more valuable asset for small businesses and entrepreneurs in his new report published today by small business marketing specialist Dequiana Brooks Jackson. The report details the benefits of investing in a good product and/or service and is available now at: http://www.entrepreneur-resources.net/quantity-or-quality-the-benefits-of-investing-in-a-good-product-or-service
Every business has a product or a service to sell, and there has long been a lot of debate as to whether companies should produce their wares cheaply and in bulk in order to sell as many as possible as quickly as possible, or to produce a higher end product or service and sell to fewer customers. James Noble's new report aims to deal with this dilemma and use his own experience to give small businesses and entrepreneurs the guidance they need when making this decision. James commented:
"In the past there has been a trend towards bombarding buyers with cheap products and services at a cheap price - but it is a trend that is turning." He went on to say "Consumers and businesses across the board are more frequently placing quality at the top of their list when deciding on which product or service to purchase."
The report entitled "Quantity or Quality? The Benefits of Investing in a Good Product or Service" examines issues including competitive advantage over other businesses, increased repeat sales and reputation, which are all crucial components of a successful small business venture.
"There always seems to be a conflict between quality and quantity, but as far as I'm concerned quality wins hands down" Mr Noble remarked. "If an emphasis on quality is implemented early on, it will stand businesses in good stead in the long term."
James Noble has used the knowledge he has gained in working with small businesses and entrepreneurs over the last ten years to inform the content of the new report, and he hopes it will prove to be a valuable resource to businesses to support them and help them understand the changing consumer marketplace and the benefits of a quality product or service. James observed:
"So many businesses are looking for a fast fix, but ultimately that can be a false economy" he explained. "Many businesses and entrepreneurs fail as a result, and my new report explains why this happens as well as giving sound advice on how to avoid this happening."
The report makes it clear how a quality product or service can add value to small businesses and help to set them apart from their competitors in the long term. James' forthright approach ensures that the advice given in the report is clear, accurate and beneficial.
About James T Noble
James T Noble has helped some of the world's largest brands and companies market their products and services online, including Virgin, Walt Disney Corporation, Coca Cola, Paramount Pictures and many others.
James lives in the UK and works with small business owners worldwide to accelerate their growth through effective online marketing. Visit the James T Noble website for more information and to get in touch with James.
About Dequiana Brooks Jackson
Dequiana Brooks Jackson is a small business marketing coach and owner of Inspired Marketing, Inc..She runs the Entrepreneur Resources, a business blog aimed at small businesses and entrepreneurs covering topics including marketing, finance, technology, inspiration and product resource reviews.