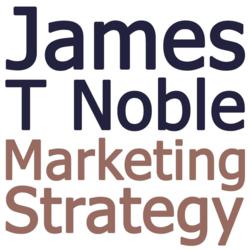 I found my mentor and with his guidance I soon found myself going from strength to strength
London, UK (PRWEB) September 24, 2012
Business marketing consultant James Noble published his new report on the benefits of mentorship for small businesses and entrepreneurs today. The report, titled "Sometimes You Gotta Make it Alone? – The Benefits of Mentoring" demonstrates how mentoring can be used to benefit businesses and it is available now on the BizSieve website here
Entrepreneurship in any kind of enterprise can be a very challenging occupation. In his new report Mr Noble employs his industry experience and knowledge in a bid to help make businesses aware of the benefits that a mentorship program can offer them. When asked why he thought mentoring was of value to small businesses and entrepreneurs, James explained:
"Running a business is extremely difficult and it often means entrepreneurs are taking on more than they are equipped to deal with which can lead to procrastination, poor decisions, running out of time and lack of focus." He added "Having an experienced mentor is a low cost, high impact solution that can really enhance business performance in all areas, and that translates into relieving the pressure on entrepreneurs and giving them real, visible results."
Mentoring typically takes place in a group situation or as a one-to-one, and it is vital that entrepreneurs find the right approach and the right individual to best suit them and add maximum value to their business. James Noble commented:
"It's crucial that entrepreneurs choose the right mentor and the right situation, but it's also crucial that they enter the mentorship with the right mindset." He added "In order for them to get the maximum gain from their mentor they have to want to succeed and they must be prepared to work hard and make significant changes in order for that to happen."
Mr Noble's new report aims to ensure entrepreneurs are aware of the value that being involved in a mentorship programme can add to their enterprises and offers pertinent information and advice in a clear and straightforward manner. James concluded by saying:
"I found my mentor - in my case it was a 1 on 1 - and with his guidance I soon found myself going from strength to strength. Now many years later, I am a proven and seasoned professional."
About James T Noble
James T Noble has helped some of the world's largest brands and companies market their products and services online, including Virgin, Walt Disney Corporation, Coca Cola, Paramount Pictures and many others.
James lives in the UK and works with small business owners worldwide to accelerate their growth through effective online marketing. Visit the James T Noble website for more information and to get in touch with James.
About Bizsieve.com
Bizsieve.com is a small business ideas blog providing small business ideas, tips and resources with the on how to start a small business and help it grow. Bizsieve is owned by small business authority Ivan Widjaya.