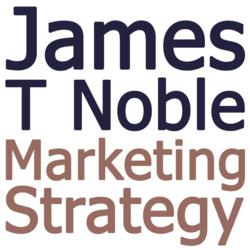 ...there are some fantastic marketing tools, but they come with risks attached...
London, UK (PRWEB) September 20, 2012
Established marketing authority James Noble announced today the publication of his new report on the dangers that digital sharecropping presents to businesses. The report examines the major issues small businesses and entrepreneurs face and offers constructive advice to support them. The report is available now here.
Digital sharecropping is a term coined by Nicholas Carr to describe the situation that many online businesses find themselves in. Mr Carr has been quoted as saying the following:
"One of the fundamental economic characteristics of Web 2.0 is the distribution of production into the hands of the many and the concentration of the economic rewards into the hands of the few."
This means that businesses using platforms such as Facebook, WordPress or eBay don't actually own any of the content produced on those platforms and are at the mercy of any change those platforms decide to make at any time, whilst the aforementioned platforms are profiting from the content created by those businesses. James Noble had this to say on the matter:
"Social media platforms, sales platforms and website and blog hosting platforms are something businesses use every day – and they are fantastic marketing tools, but they do come with risks attached." He went on to explain "it is essential that businesses must be aware of the risks digital sharecropping creates for them."
Mr Noble's new report aims to make small businesses and entrepreneurs aware of those risks and offers easily actionable steps you they can take to minimise them. When asked what he hoped to achieve with the publication of his report on digital sharecropping, James commented:
"Knowingly or not, most enterprises engage in digital sharecropping for one or more aspects of their business. These days it's hard to imagine a successful business that doesn't use any online platforms and with good reason – those platforms are excellent and can provide incredible benefits." He added "I'm certainly not suggesting businesses abandon these platforms entirely. My aim is to offer businesses the valuable advice they need so that they can continue to use those platforms, but can also manage and adapt their strategies to get the most benefit with the most minimal risk possible."
The report contains clear guidance and information and advises businesses on key strategies to ensure they are informed and aware of any issues and maintain balance. It gives valuable support designed to help them avoid potential pitfalls associated with digital sharecropping and move their businesses forward. James Noble's straightforward approach ensures that the advice given in the guide is accurate, concise and easy to follow.
About James T Noble
James T Noble has helped some of the world's largest brands and companies market their products and services online, including Virgin, Walt Disney Corporation, Coca Cola, Paramount Pictures and many others.
James lives in the UK and works with small business owners worldwide to accelerate their growth through effective online marketing. Visit the James T Noble website for more information and to get in touch with James.
About Noobpreneur.com
Noobpreneur.com is a small business blog owned by business authority Ivan Widjaya that is designed to inform and support small business owners, start-ups and entrepreneurs through varied resources, tips and ideas.