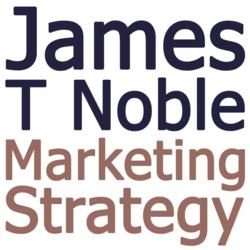 ...Instagram can be incredibly beneficial for businesses, but it has to be used in the right way or it can just end up being a big time suck...
London, UK (PRWEB) October 08, 2012
James Noble small business marketing consultant published his new Instagram guide aimed at providing small businesses and entrepreneurs with the support necessary to prevent them making one of the three biggest common mistakes with their Instagram marketing campaigns that could damage their Instagram profiles and their businesses. The guide can be found here: http://www.futuresimple.com/blog/the-biggest-3-mistakes-businesses-make-with-instagram/
More and more businesses are beginning to implement Instagram as part on their online marketing strategy, but many of them are susceptible to making some common mistakes which can have a negative effect not only on the success of their Instagram business profile, but also on their enterprise as a whole. James Noble's new guide addresses three of the biggest mistakes that smaller businesses are making and demonstrates measures they can take to avoid those mistakes. Mr Noble had this to say:
"Instagram can be incredibly beneficial for businesses, but it has to be used in the right way or it can just end up being a big time suck that doesn't really achieve anything constructive." He explained "Smaller businesses and start-ups are faced with such a wide variety of information about marketing their enterprises online with Instagram and it can be very confusing – they need a decent guide to help them avoid making the wrong choices."
James' Instagram guide gives clear, easily digestible advice and aims to offer entrepreneurs a valuable resource for their businesses. James stated "I wanted to provide entrepreneurs with sound advice they can trust to help them avoid some of the major pitfalls that businesses face with their Instagram campaigns."
The guide has been released as part of James Noble's ongoing mission to provide smaller businesses, start-ups and entrepreneurs with the benefits of quality resources and guidance to take their businesses forward. The information in the guide is clear and constructive and is a compliment to the other services and resources James offers to small businesses and entrepreneurs. James observed:
"The major common mistakes dealt with in my new Instagram guide can be easily avoided with common sense, ingenuity and some guidance." He then concluded "entrepreneurs should make sure they have sufficient measures in place before they start any new Instagram campaign if they want to achieve great things for their enterprises."
About James T Noble
James T Noble has helped some of the world's largest brands and companies market their products and services online, including Virgin, Walt Disney Corporation, Coca Cola, Paramount Pictures and many others.
James lives in the UK and works with small business owners worldwide to accelerate their growth through effective online marketing. Visit the James T Noble website for more information and to get in touch with James.
About Growth University
Growth University is part of Future Simple, a Krakow/Chicago based company creating business software. Growth University provides resources and tips to help small businesses grow.