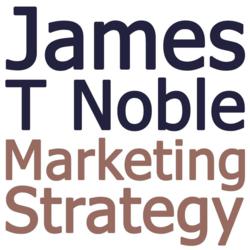 ...Trust is key to online success for any business, but it is a notoriously difficult thing to win...
London, UK (PRWEB) October 05, 2012
Business growth consultant James Noble published his new guide revealing how trust is essential for developing businesses and progressing them to a higher level. The guide examines why trust is such an important issue and demonstrates practical advice for businesses to aid them to build trust. The guide is available here: http://startyourownsmallbiz.com/how-trust-can-take-your-small-business-to-a-new-level/
Released today on the website of small business start-up authority Lisa Sperow, James Noble's new guide takes an in-depth look at how trusting relationships with clients and customers can build the reputation of businesses and be an influential factor in the level of commitment from clients and customers to a product or service. Mr Noble revealed:
"Not only is trust a fundamental requirement to building a solid company identity, but it can have a significant impact on sales." He went on to add "Importantly, whilst a strong level of trust can have a very positive effect on a business, having a low level of trust won't just mean your business gets overlooked – it can actually have a considerably negative effect overall."
The intent behind James Noble's new guide is to make sure entrepreneurs and small business owners are informed regarding the impact that levels of trust can have on their enterprises. James also aims to provide valuable guidance and advice to demonstrate actionable ways in which small to medium sized businesses can modify their approach with a view to fostering a stronger level of trust. James commented on why he thought such a guide necessary:
"Trust is key to online success for any business, but it is a notoriously difficult thing to win – especially in these cynical times." He went on to explain "By producing this guide I wanted to give the entrepreneurial community something of worth that will aid them in gaining that all important trust – and not just from their customers and clients, but from their peers and competitors as well."
The guide provides this support with a very uncomplicated and candid style which James hopes will provide entrepreneurs with a strong and clear basis from which to nurture the level of trust engendered by their businesses. He made this final comment:
"Ultimately, everything you do influences the level of trust you develop with your customers and prospects so maintain awareness at all times. Putting in the effort and resources to get it right every step of the way will reap huge dividends. My guide is a significant step towards that goal."
About James T Noble
James T Noble has helped some of the world's largest brands and companies market their products and services online, including Virgin, Walt Disney Corporation, Coca Cola, Paramount Pictures and many others.
James lives in the UK and works with small business owners worldwide to accelerate their growth through effective online marketing. Visit the James T Noble website for more information and to get in touch with James.
About Lisa Sperow
Lisa Sperow is an experienced small business start-up authority and the owner of startyourownsmallbiz.com, a site which acts as a hub for small business resources and aims to create a small business community based on the shared experience of others.