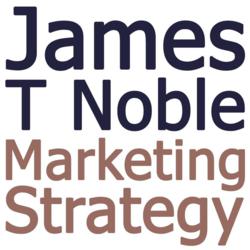 ...Social media SEO is more important than ever - and it's not going away...
London, UK (PRWEB) October 08, 2012
Small business growth authority James Noble today released his new resource 'Social SEO 101' which provides straightforward, helpful information on how social media affects small businesses and entrepreneurs. The resource offers actionable advice for social SEO optimisation that can be easily implemented into any business strategy. The Social SEO 101 guide is available on the Raven Tools website: http://raventools.com/blog/social-seo-101/
It is a goal of most online businesses to appear on the first page of Google, and marketers are continually searching for new ways to keep up with the frequent changes that search engines make to the criteria they have for ranking websites. The rapid development of social media in recent years has led to major search engines incorporating social media as a method of measuring value. Significant changes have been put in place that affect the factors businesses should focus on with their SEO strategies. James Noble addresses some of these changes with his new resource published on the Raven Tools website today. James commented:
"Over the last year there have been some major changes to how search engines rank websites." He went on to explain "Entrepreneurs and small business owners may not be aware of these changes, and that could be a serious detriment to the effectiveness of their SEO strategies."
By publishing his Social SEO 101 resource, James aims to make small businesses aware of what search engines are now placing more emphasis on when ranking websites and he offers practical advice to assist them in working to optimise their SEO strategies in accordance with those factors to improve their rankings. When asked how the information in his Social SEO 101 resource can benefit businesses, Mr Noble revealed:
"Sticking to the core principles disclosed within the Social SEO 101 as the foundation of their social media SEO strategies, will help small business owners keep focused and stay on track." He added "they are designed not only to improve Google rankings, but also the overall visibility of a business – and that's invaluable."
The information and guidance provided in James Noble's new resource is presented in a clear and straightforward way which he hopes will make it more easily digestible for small businesses to enable them to act quickly and move forward. In conclusion James said:
"Social media SEO is more important than ever - and it's not going away. Without an informed SEO strategy that optimises for social media, small businesses and entrepreneurs are less likely to succeed with their marketing campaigns."
About James T Noble
James T Noble has helped some of the world's largest brands and companies market their products and services online, including Virgin, Walt Disney Corporation, Coca Cola, Paramount Pictures and many others.
James lives in the UK and works with small business owners worldwide to accelerate their growth through effective online marketing. Visit the James T Noble website for more information and to get in touch with James.
About Raven Tools
Raven Internet Marketing Tools is an online platform designed to help users research, manage, monitor and report on SEO, social media and other Internet marketing campaigns. Raven Internet Marketing Tools, is a privately-held Nashville-based company founded in 2007.