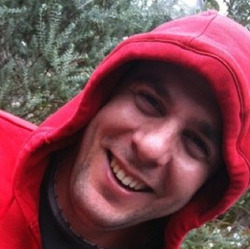 By going back 'underground' I will be able to focus on what matters to me. I will be able to develop products, implement strategies, and coach my students without revealing my techniques to the wider community.
Sydney, Australia (PRWEB) September 30, 2009
James Schramko is recognized as an innovator in the internet marketing world. However, while his unique way of presenting original, relevant content has rocketed him onto the international speaking circuit (outselling 'gurus' by triple in some cases) the flip side is that by sharing his strategies and methods, he is educating his competitors. And he's had enough of it.
In 2009 James has travelled to the United States a dozen times, the first couple to learn, but, once his depth of knowledge became known, he became the teacher. His speaking engagements have this year taken him to Canada, New Zealand, Singapore, Thailand, Ireland, the UK and, of course, the major Australian cities. He has taught, and continues to mentor, hundreds of people all around the world through his members-only SuperFastResults private forum - and he loves it.
What he doesn't enjoy, however, is seeing the material he presents at one event being duplicated by other speakers at the next. So he faced a dilemma - stop revealing so much in his presentations, or stop presenting. Because he values clients over all else, James decided that after his final commitment to speak in Dubai in November, he has cancelled all other speaking engagements.
"I have spent too many years and hundreds of thousands of dollars educating myself in internet marketing - developing, testing and perfecting my products and tools to sit by and watch others attempt to recreate them under their own names. I have actually seen one 'internet marketer' remove my copyright line from a document I used to help him get back on track - and he replaced it with his own copyright notice! Right in front of me - I was amazed!"
"By going back 'underground' I will be able to focus on what matters to me. I will be able to develop products, implement strategies, and coach my students without revealing my techniques to the wider community." James explained "And less scheduled traveling time will mean I will be able to spend more time with my family - the principle motivator in giving up my J-O-B 18 months ago."
Internet marketing is a dynamic environment, one that is constantly evolving. James intends to stay at the forefront of change, and to take his students with him. His prime focus will be nurturing his students in his SuperFastResults private members forum.
"I don't consider myself a professional speaker. I am first and foremost an internet marketer - it is what I DO. I am constantly reminded of how important it is to stay in touch when I see others on stage, who present at events week in and week out, delivering the same, almost always outdated, and incorrect information. People deserve better."
"There is a handful of very gifted internet marketers who speak at highly-regarded events, most specializing in a particular niche within the industry. They are recognized experts in their fields, and I want it to be clear that I have the utmost respect for them, and have learned from them as well. You can identify them by the real value they deliver in their presentations - I am not canning all internet marketing speakers, just those whose main source of revenue is sales from speaking gigs rather than from internet marketing itself. In this business you need to be at the coalface in order to teach about it."
James Schramko is often ranked on Google page 1 for the competitive term 'internet marketer', and his authority blog InternetMarketingSpeed is one of the most active sites in internet marketing.
He has decided to pull up his hoodie and move away from promoter-based speaking, and back underground - where he develops and employs his trade mark 'secret sneaky strategies.
Access to James' Private Members forum is limited. It is necessary to first register at http://www.SuperFastResults.com - those who are approved will be invited to take up membership when the doors to the forum open (infrequently), to admit new members.
James has compiled an Internet Marketing Speed Report in which he shares the key elements of internet marketing.
For more information on James Schramko's change in direction, or to be advised of his future Workshops, contact Kerry Finch (Skype kerry.finch, or phone +61 412656208).
About James Schramko:
James Schramko is a Sydney based Internet Marketer who fired his boss in May 2008 - just over one year ago, and since then his internet marketing business has exploded. James has not just mastered the essential skills you need to be a success on the internet, but he is applying them in innovative ways that have skyrocketed him to international renown.
Before developing his own information products and internet marketing tools, James started making money on the internet in a way we all can - by selling other people's products as an 'affiliate' - often earning a 50% commission per sale, without having a product, or the responsibility of stocking and delivering it.
By applying the techniques he acquired through trial and error James has become a skilled affiliate marketer, who in just three weeks (in December 2008), sold over $US140,000 of just one product as a super affiliate, for a 50% commission.
James has developed several information products, powerful website creation tools, and automated profit systems that are in demand by the top internet marketers around the world (and THEY now call HIM for advice!).
For further information on James Schramko's decision to focus on his private coaching forum contact Kerry Finch +61 412656208, Skype: kerry.finch, Email: http://www.SuperFastHelp.com
###