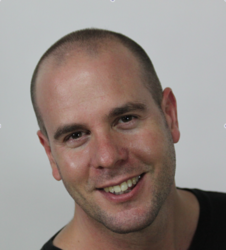 Our Reseller pricing allows consultants to sell high quality websites for double, even triple, what they pay for them
Sydney, Australia (Vocus/PRWEB) February 22, 2011
As more offline businesses and individuals seek an online presence, traditional marketing agencies and business consultants are increasingly being asked to provide their clients with websites. However the cost to build a custom website and add a realistic margin, has meant that these website builds have been out of reach of, particularly, small businesses.
The cost, however, is not the only issue they face -- knowing the ingredients that make a successful website (not just an attractive one) can be way outside the skill-set of a consultant. The USA-based team at James Schramko's SuperFastWebsites, has recognized this and has responded to the need.
Equipped with both high level design skills and technical know-how, they are ideally positioned to deliver their newly-launched fast web development Reseller service.
"By utilizing SuperFastWebsites Reseller service, consultants can confidently offer clients websites that have been constructed using state of the art technology." explains Schramko.
"Our Reseller pricing allows consultants to sell high quality websites for double, even triple, what they pay for them." he continued.
A Little On The Side
Reselling internet site development services is not restricted to established marketing, PR and business consultants however. Anyone who has the ability to source clients can use the SuperFastWebsites reseller service.
"Our reseller clients already include people who, in their spare time, are establishing worthwhile businesses by providing Wordpress website development services to all manner of people - from sports stars to local businesses." said Schramko.
Schramko believes that the opportunities to bring offline businesses, and individuals, online are immense. Many people fear what they don't understand, and have a false perception of how much they need to spend -- but they do know they need a website.
"SuperFastWebsites resellers are able to deliver them a quality done-for-you service, without the feared technical mumbo-jumbo, and at a reasonable price."
More information about James Schramko's website development Reseller service can be found at SuperFastWebsites.com
About James Schramko
James Schramko is a Sydney based Internet Marketer who fired his boss in May 2008. Since then his internet marketing business has grown exponentially. James has not just mastered the essential skills you need to be a success on the internet, but he is applying them in innovative ways that have skyrocketed him to international renown.
James continues to developed his suite information products and automated profit systems that are in demand by the top internet marketers around the world (they now call him for advice!). In so doing he indulges his passion for product development and innovation, and mentoring students in high-level and ethical internet marketing.
About SuperFastWebsites
SuperFastWebsites was created to supply custom designed WordPress CMS web sites at very competitive rates. James Schramko, the founder of SFW has been using WordPress to rank highly in the search engines for himself and his clients for years. He has assembled an amazing team of designers and programmers to build you high quality awesome designer websites (that work!).
###