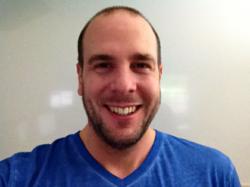 We have repackaged everything to offer the best possible value to our clients. At ATLWeb.com, we build custom WordPress websites at a very reasonable price.
Sydney, Australia (PRWEB) February 08, 2012
Website resellers will be glad to know that Atlanta Web Development or ATLWeb.com has undergone upgrades in favor of simplicity and better value. Along with a brand-new look, ATLWeb.com now offers one core custom web package priced at a mere US$999 - (nearly half of what it used to be). Founder, James Schramko, says Atlanta Web Development deals mainly B2B with wholesalers / resellers, who will now enjoy a better, more streamlined service and even greater savings. http://www.Atlweb.com is officially live and open for business.
"We have repackaged everything to offer the best possible value to our clients. At ATLWeb.com, we build custom WordPress websites at a very reasonable price. Resellers will benefit the most out of this, as the sites we build easily sell for two or three times our supply price. With business owners now taking advantage of the internet, it's a real bargain and a hot business model for this year" says Schramko.
James Schramko is an internet marketing expert from Australia with a well-documented history in the custom website development business. For several years, SuperFastWebsites has been the primary brand for the web development division of his business which handled both pre-done and custom jobs.
Recent streamlining efforts, however, resulted in a split between the pre-done and custom development section, hence the birth of ATLWeb.com – a brand-new division focused solely on custom jobs.
(SuperFastWebsites.com now offers quick-start WordPress websites with pre-done themes.)
Here's what ATLWeb has to offer:
Authority Custom WordPress Site
This powerful and easy to use site includes blogging capabilities and SEO-friendly features; ideal for generating leads, building an audience and branding a business.
Includes the following features:
· A specialized home page designed to highlight targeted areas on the site.
· Built-in Video/Slideshow Capabilities on the homepage.
· Clear Call to Action throughout the site directing visitors to take the desired action.
· Podcasting Capabilities to harness the power of iTunes - no cost option.
A streamlined 6-step order process guarantees fast and smooth transactions from beginning to end. To see how it works visit http://www.atlweb.com/.
"With our experienced team able to work quickly and effectively we are passing the savings on to you. My personal web development team will be handling all your orders from now on. Your business is in great hands." –James Schramko
About Atlanta Web Development
James Schramko founded ATL Web – a division of SuperFastBusiness that focuses on providing professional quality, custom business websites built on WordPress.
About James Schramko
Schramko started SuperfastBusiness in 2005. James has since become one of the most sought-after Internet Marketing Experts in the world. Author of the tremendously successful Traffic Grab as well as founder of leading SEO company, SEOpartner.com, James provides search engine optimization services to hundreds of clients around the world. LinkJuice.com is yet another welcome SEO innovation for competitive businesses.
###