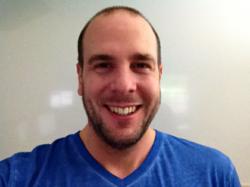 By choosing the right shopping cart solution, businesses will be able to develop a customized and competitive website that automates sales processes, generates revenue, and improves their customers' online shopping experience.
Sydney, Australia (PRWEB) October 23, 2012
Whether a person has just opened his first online store or is already managing a large, complex online business with a multitude of products, he will need a reliable ecommerce solution to automate his sales and generate remarkable profits. To help site owners decide on the right tools for their business, James Schramko, CEO of SuperFastBusiness.com, recommends three highly effective shopping cart options in his latest website news update video: Magento, Nanacast, and WooCommerce.
Magento is a specialist ecommerce platform that is ideal for medium to large businesses. It has a comprehensive suite of services that enables a company to successfully sell hundreds to thousands of products. With premium support, expert consulting, professional training, and multiple licenses (two production server licenses and one development server license) to accommodate huge product catalogs and complex transactions, Magento helps websites attract customers, increase conversions, and maximize returns on investment.
Nanacast, on the other hand, is a powerful sales automation, premium content delivery, and subscriber and affiliate management system. "If you have digital products or memberships, or if you want to use an application program interface or API, look at something like Nanacast," the CEO suggests. In an article comparing different shopping cart solutions published on custom website development provider ATLWeb.com, Schramko shares how SuperFastBusiness websites always combine the capabilities of Nanacast with a dedicated autoresponder service to meet their business needs. "It makes it easy to do upsells and create membership groups. This is ideal if you are selling access to videos, digital downloads, or even paid forum memberships."
For WordPress sites created by smaller businesses selling physical products, the online business expert specifically recommends the ecommerce toolkit WooCommerce. "You can combine that with a nice, responsive theme that works on mobile," he explains. This WordPress plugin enables site owners to give a unique and personal touch to their site using a variety of themes, utilize the brand's effective marketing and promotional tools, and use smart dashboard widgets to keep a close eye on sales, reviews, statistics, and overall business performance.
In order to choose the best online shopping cart to fit a company's specific purposes, Schramko encourages business owners to explore the following considerations in the ATLWeb.com article: the number of products to be sold, the type of products offered (physical products or digital downloads), tax and shipping requirements, the number of pictures to be displayed per item, membership requirements for accessing purchased products, options to upsell other products, and the preferred payment gateways to be used. By identifying these necessary specifications, businesses will be able to develop a customized and competitive website that automates sales processes, generates revenue, and improves their customers' online shopping experience.
Enterprising individuals and organizations seeking to purchase a website for business purposes can check out ATLWeb.com for more information as well as VREDirect.com, one of Schramko's websites where people can select from thousands of domains collected from various bulk site acquisitions and individual campaigns and have them redeveloped for their own businesses.