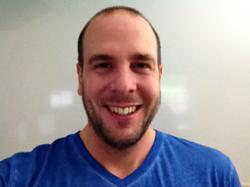 LeadPages is the most amazing software for setting up lead capture pages. It gives users a powerful choice of where it can be shown, whether it's the site's home page, a stand-alone page, or appearing to new visitors.
Sydney, Australia (PRWEB) February 07, 2013
Super Fast Business CEO James Schramko's most recent news update highlights the features and advantages of LeadPages, the latest lead generating software solution created by software and web apps developer LeadBrite. The CEO walks web users through a simple tutorial for using LeadPages to create highly attractive sales templates without worrying about complicated procedures and codes.
The CEO previously reviewed and recommended LeadBrite's lead-generating and conversion increasing video player called LeadPlayer on Buy With Bonus, the Internet marketing review arm of Super Fast Business. More recently, however, Sydney, Australia-based Schramko got together with LeadBrite co-founder Clay Collins during a visit to San Francisco, California and was inspired to review the exciting new offering from the software developer.
"It is the most amazing software for setting up lead capture pages," describes Schramko. "There are so many options, but rather than tell you all about it, I would like to show you my first experiment--and there will be a follow-up video to this where I'll actually share my results, so head off to this Screencast now. I'm going to show you the LeadPage I've set up to test out the system."
The sample lead capture page created by Schramko using LeadPages can be seen when a web user visits the Buy With Bonus website. In the tutorial, the Internet marketing expert presents screenshots of the different aspects of the page creation process that viewers will find especially useful, such as setting the page title and headline and putting a video from YouTube or Wistia—whichever presents the most benefits for a business' marketing campaign.
Schramko also explains how he customized the email field and used a Google Analytics tracking URL for the "Skip This Page" link option he added below the video and email field. He will then get notifications whenever a visitor to the site has opted to skip the page and head straight for the home page.
The CEO points out that he set up the sample page as a "welcome gate." "This means that everyone visiting BuyWithBonus.com for the first time since I installed this will see the video, but then they won't see it the next time they come," he shares. "I've also put a link to this video in the BuyWithBonus LeadPlayer review so that people can see it operating."
The call to action at the end of the video was also presented in Schramko's news update, and he explains that he continues to track its performance and will report the statistics and provide an updated version in the coming days.
"I absolutely love the ease of use of LeadPages," he affirms. "It gives me a powerful choice of where I want to show this, whether it's the home page, a stand-alone page, or appearing to new visitors—which is the way that I'm going to run with this particular one.
You'll see me using this a lot more in my business—for webinar registrations, for a free giveaway from SuperFastBusiness, and I'll be putting it on my podcast sites. Big fan—well done, Clay Collins, I give this two thumbs up."
To read the full LeadPages review and to view the sample page created by Schramko, visit the Buy With Bonus website today. A special bonus is available for those who purchase LeadPages from the review site.