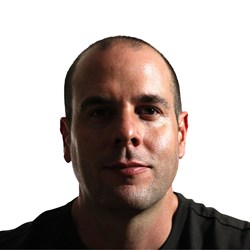 LeadPages now boasts of additional features such as pay-per-click capabilities, error page optimization, and pre-populated forms. All these are designed to improve conversion rates and maximize a website's potential for profitability.
Sydney, NSW (PRWEB) June 26, 2013
For business owners seeking to gain higher conversions for their websites, the revolutionary software called LeadPages makes the entire process fast, simple, and entirely more effective. Clay Collins, the mind behind this renowned lead generation technology, recently spoke to SuperFastBusiness founder James Schramko about new LeadPages features that are sure to help site owners direct even more quality clients straight to their virtual doorstep.
LeadPages is designed to help people create sales pages, landing pages, thank-you pages, squeeze pages, launch pages, welcome gates, and countless other types of conversion pages for their websites. These pages are intended to motivate ordinary Web users or site visitors to become customers who purchase the company's products or sign up for their unique services. The software has gained quite a following from the online marketing community because apart from fetching better conversion results for users, LeadPages is also very simple to use — one would not need extensive coding knowledge or experience, and setting up the software can be done in just a few minutes.
And with the addition of new breakthrough features, Internet businesses can expect their sales results to get a nice bump.
Schramko started the interview off by asking Collins about the new, pay-per-click or PPC-friendly LeadPages. The software expert explained how Juan Martitegui, CEO of Mindvalley Hispano (which he described as the company that was virtually synonymous with successful PPC campaigns and AdWords utilization), took it upon himself to create a LeadPage that would get an amazing quality score inside of AdWords for PPC traffic. "(Martitegui) actually said 'I'd really like you to include this in LeadPages as a template because we want to scale this across our organization and we want to be able to just use LeadPages to set these up," Collins recalled. "(The leading search engine) loves this page. It's got a good quality score, it's a proven template, and that's one of the new additions to LeadPages, and we're just super thrilled to be able to provide AdWords-compliant pages now."
Another welcome addition to the line-up of revolutionary LeadPages features is error page optimization. Most Web users have experienced clicking on a link to go to a different page, only to be faced with a "404 - Page Not Found" message. This would typically prompt people to leave the page, and the website, entirely. However, Collins devised a way to make this event work to a website owner's advantage.
"What if, during that moment, they had gone to a page that said 'Sorry, this page does not exist, but don't leave empty-handed. Download this free report, or this resource list, that's going to help you do x, y, and z'?" said Collins. "And so what we added to LeadPages was the ability to set your 404 page to be any LeadPages template.
"I think part of business is just plugging every single conceivable hole that could exist, and certainly the next time that someone gets the link to us wrong, we're going to recoup that traffic."
In the recently concluded FastWebFormula 4, a two-day live event which brought together members of Schramko's Internet business forum coaching community (as well as experts in various fields of Internet marketing) in Sydney, Collins made one of the more memorable presentations — his focus was on conversions and testing, where his expertise lies. "If you want to see Clay's presentation, there are really only two places you can get it," Schramko stated as he wrapped up the interview. "One is, you can get it inside FastWebFormula, in our member's area where I'm putting the entire event recordings. Second, you'd be able to get it as a bonus from BuyWithBonus if you buy LeadPages from my link."
To listen to the full interview and hear Clay Collins talk about other LeadPages highlights (such as pre-populated forms and split tests on analytics), visit some of Schramko's sites such as FastWebFormula.com or JamesSchramkoNews.com, or read the LeadPages review at BuyWithBonus.com.