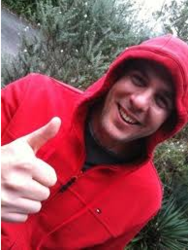 Hosting companies have backup systems in place though recent events have shown us not to rely on them entirely
Sydney, Australia (PRWEB) July 06, 2011
Following last month's hack attack on Australian webhosting company Distribute.IT the need to deal with such malicious intent has become a necessity. Reports claim that over 4800 customers' businesses were taken down due to the attack and that the data lost was irrecoverable. It has become clear that backing up of data is an essential part of any modern business - a lesson the online community has learned and even paid for by some, the hard way.
"The importance of this cannot be stressed enough. The hackers have shown us how vulnerable systems are and it is up to us to make sure we protect our assets. Hosting companies have backup systems in place though recent events have shown us not to rely on them entirely." said James Schramko.
The group behind the attack also claimed responsibility for hacking into some of the world's top secret government organizations such as the CIA, as well as the wide scale breach of Sony's Playstation network, among others. Credit card information and other sensitive information were allegedly stolen and leaked.
FBI's on-going hunt for the hacker group has proved fruitless so far according to recent reports, though U.K. police have managed to arrest a 19-year-old boy believed to be part of the group.
James Schramko says "These are often youngsters with plenty of time on their hands who see it as a challenge, and they aren't the only ones out there. Their successful attempts have undoubtedly sparked interest among similar groups and we should be preparing ourselves for future incidents of this sort."
Mr. Schramko, a world renowned internet marketing coach, recommends setting up failsafes for online businesses should things go awry. In addition to the regular backup procedures provided by web hosting companies, James instructs dedicated members of his team to do regular backing up of data using an intelligent plug-in for the WordPress platform.
"Businesses relying on WordPress should have a tool like the Backup Buddy plug-in installed. It saves all settings within WP making it one of the best tools out there to date. You can easily send your backups off premises to Amazon S3, or e-mail it to yourself and store on your own backup drives. Doing this on a regular basis is smart way of protecting your online assets from hacking nightmares." -James Schramko
More details about Backup Buddy as well as other internet marketing tools used by James Schramko on http://www.BuyWithBonus.com
About BuyWithBonus
James Schramko's catalog of preferred and trusted internet marketing tools and products. With literally thousands of tools from various developers to choose from on the World Wide Web, the products on BuyWithBonus represent the bulk of tools tested and used regularly by the SuperFastBusiness team.
About James Schramko
Former General Manager of a Mercedes-Benz dealership in Sydney, Australia, Schramko started SuperfastBusiness 6 years ago. James has since become one of the most sought-after Internet Marketing Coaches in the world. Author of the tremendously successful Traffic Grab as well as the FastWebFormula live event series, James provides search engine optimization services to hundreds of clients around the world.
###