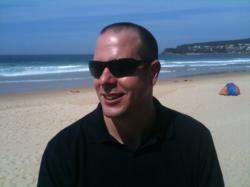 As jobs become scarce, affiliate marketing is the best entry level business model for those seeking an income stream online
Sydney, Australia (PRWEB) September 07, 2011
Facing a global economic disaster, government and private sectors struggle to find means to keeping operational expenses at a minimum. The US on the brink of bankruptcy has targeted some 220,000 job cuts in the postal service sector by 2015. Another report on http://www.dailymail.co.uk says Britain has plans to cut around 1700 jobs in their own postal service, the Royal Mail, and according to Sydeny Morning Herald, Australia Post is losing more than $20 million a year on parcel handling to online retailers. Product creators turn their goods into digitalized versions, rendering antiquated postal services nearly obsolete, says James Schramko - an internet marketer from Australia and expert on the BuyWithBonus affiliate marketing system. He says:
"The impending economic crisis has people scouring for alternative sources of income as governments and private sectors let go of their employees to reduce cost. Online affiliate marketing is fast becoming a very hot business model - in fact I just hosted a 8-week master class on this topic. Of course, there are thousands, if not millions of affiliate marketers out there, and one needs an edge over competitors."
Experts say, postal services around the globe are being targeted for their inefficiency as compared to high speed delivery from firms like UPS, DHL and FedEx though the introduction of digital wares to the online market has seen a decline in the need for global logistics as well.
"Advertisers are turning to the internet for exposure and newspapers publish their news online. There simply is nothing much to deliver, unless the goods are tangible, like electronics. Books are turned into PDFs easily distributable over the internet. Audio CDs are available for download as MP3s on popular sites like iTunes. DVDs can be downloaded within a matter of hours unless the buyer does not yet have access to high speed internet, or one lives in an area without internet access at all, in which case delivery may come in handy" says Schramko.
US efforts to cut public spending by more than $1 trillion, will affect obviously more than just postal services and will see an increase in unemployment rates in 2012, experts say. As of July 2011, 9.1% of the US population is unemployed (see tradingeconomics.com). Europe, with its own economic problems, has seen similar unemployment rates - 10% as of August 2011.
"As jobs become scarce, affiliate marketing is the best entry level business model for those seeking an income stream online. However, people are looking to make the most out of what they buy, which is why offering a bonus, like I do on my own site BuyWithBonus.com, makes the most sense. I would generally offer them a product of my own as an addition or enhancement to something they are purchasing. And while staking my own reputation, this adds a lot of credibility - indicating that the product is real and worth buying." - James Schramko
Affiliate Sales Channel is one of the current featured information products on affiliate marketing available at James Schramko's http://www.BuyWithBonus.com. It teaches business owners how they can create and recruit affiliates to take advantage of the ever increasingly popular affiliate channel.
About BuyWithBonus
James Schramko's catalog of preferred and trusted internet marketing tools and products. With literally thousands of tools from various developers to choose from on the World Wide Web, the products on BuyWithBonus represent the bulk of tools tested and used regularly by the SuperFastBusiness team.
About James Schramko
Former General Manager of a Mercedes-Benz dealership in Sydney, Australia, Schramko started SuperfastBusiness 6 years ago. James has since become one of the most sought-after Internet Marketing Coaches in the world. Author of the tremendously successful Traffic Grab as well as the FastWebFormula live event series, James provides search engine optimization services to hundreds of clients around the world.
###