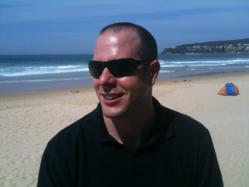 You don't have to be an expert in order to create professional quality videos, that's the beauty of modern technology
Sydney, Australia (PRWEB) November 22, 2011
Videos are huge these days. The number of marketers producing and uploading their materials on YouTube for easy distribution has risen significantly in the past few years and so has the demand for software that facilitates such. Screenflow is one of the tools that online marketing expert James Schramko uses for his own video presentations. He says:
"You don't have to be an expert in order to create professional quality videos, that's the beauty of modern technology. You don't even have to face the camera, especially if you are camera shy. Video creation tools nowadays allow you to capture selected areas of your computer screen and then record a voice over narration which you can edit to your liking."
Screencast Secrets is a tutorial presentation that introduces all of the unique features of Screenflow.
For the complete Screencast Secrets Review go to James Schramko's BuyWithBonus.com and be eligible for a Screencast Secrets Bonus upon purchase.
Why Screencast Secrets is for Professional Marketers
A brief talk with Schramko reveals why Screenflow has become an essential part of his business. He says:
"In my line of business it is important to cover all the bases; text articles for those who love to read, podcasts for those who enjoy listening, and videos for those who are fond of visual learning. What Screenflow allows us to do is create slick, professional looking videos that can be used for product presentations which we then upload to Youtube or our websites and leave our presentations on autopilot."
"Another important use of videos is tutorials. People love videos that solve problems. My team and I do this for a variety of our products and for our clients'. Prepare the slides and a voice narration that explains everything, and voila, you have a tutorial."
"Screencast Secrets saves us the time in exploring everything there is to learn about Screenflow and related products. Their slick tutorial, which they have created using Screenflow, will get your videos up and running in the least amount of time. There's no excuse to leave videos out now that Screencast Secrets has made it so easy." -James Schramko
Head to http://www.BuyWithBonus.com for the full review.
About BuyWithBonus
James Schramko's catalog of preferred and trusted internet marketing tools and products. With literally thousands of tools from various developers to choose from on the World Wide Web, the products on BuyWithBonus represent the bulk of tools tested and used regularly by the SuperFastBusiness team.
About James Schramko
Schramko started SuperfastBusiness in 2005. James has since become one of the most sought-after Internet Marketing Coaches in the world. Author of the tremendously successful Traffic Grab as well as the FastWebFormula live event series, James provides search engine optimization services to hundreds of clients around the world.
###