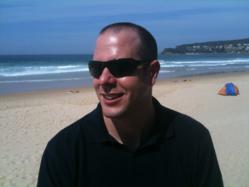 My team was given access to it for testing. Results look good and we are adding it to our own SEO arsenal
Sydney, Australia (PRWEB) November 22, 2011
Auto Traffic Buddy, a brand new plug-in for WordPress is officially launched last November 8th. The SuperFastBusiness team has performed a wide range of tests on Auto Traffic Buddy, prior to the launch. The plug-in delivered on its promises, earning the team's approval. James Schramko shares his impressions on the plug-in at BuyWithBonus.com.
Head over to BuyWithBonus.com for the full Auto Traffic Buddy Review.
"Auto Traffic Buddy is really a combination of an article marketing network and automated article syndicator in a single plug-in. It's designed and optimized for WordPress which is perfect since all of my sites are built on that platform. My team was given access to it for testing. Results look good and we are adding it to our own SEO arsenal." –James Schramko
Two in One plugin
Article Marketing Network
While most article marketing services allow members to post content on or add their own blogs to the existing network of blogs to receive content, Auto Traffic Buddy adds a unique twist.
(Details and sample of an Auto Traffic Buddy network post can be found on BuyWithBonus.com)
Automated Syndicator
Like most syndication tools, excerpts from a target post of a target website are distributed to high quality blogs that link back to the target website, so that readers can read the rest of the article. It will require configuration for first time use after which it becomes fully automated.
Subscribers to the Auto Traffic Buddy who secure their access via James Schramko's BuyWithBonus are eligible for an exclusive Auto Traffic Buddy Bonus claimable upon purchase.
About BuyWithBonus
James Schramko's catalog of preferred and trusted internet marketing tools and products. With literally thousands of tools from various developers to choose from on the World Wide Web, the products on BuyWithBonus represent the bulk of tools tested and used regularly by the SuperFastBusiness team.
About James Schramko
Schramko started SuperfastBusiness 6 years ago. James has since become one of the most sought-after Internet Marketing Coaches in the world. Author of the tremendously successful Traffic Grab as well as the FastWebFormula live event series, James provides search engine optimization services to hundreds of clients around the world.
###