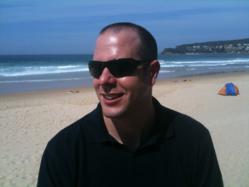 I've added two of my premium information products to the list of bonuses for our valued customers.
Sydney, Australia (PRWEB) November 26, 2011
Tools and services play an integral part in James Schramko's online business. For the past 6 years, Schramko has been testing a wide range of tools from various developers for effectiveness and efficiency in relation to his own business. With literally thousands of tools and services available in the market today, only a select few pass the rigorous testing done by the SuperFastBusiness team. Items that pass the quality check are listed on BuyWithBonus.com – Schramko's very own affiliate marketing channel. As the name states, purchasers opting to buy or subscribe to any of the products and services listed on BuyWithBonus, are entitled to wide range of James Schramko's own products as bundled bonuses. Now, for the very first time, the recently released FastWebFormula 3 recordings, as well as the acclaimed Traffic Grab modules are on the list of bonuses which customers are now eligible to choose from.
"I've added two of my premium information products to the list of bonuses for our valued customers. I certainly hope you enjoy and learn from them as much as I have enjoyed creating them." –James Schramko
James Schramko is a seasoned veteran when it comes to affiliate marketing. Just recently, he and fellow affiliate marketing expert, Andy Grand, have completed an 8-week masterclass session with no more than 10 participants, demonstrating some of the most effective strategies in affiliate marketing through highly personalized coaching. The Affiliate Marketing Master Class Course is on sale for those wishing to gain intimate knowledge on the said business model at http://www.SuperFastAffiliate.com.
BuyWithBonus.com is a real example of what Schramko preaches about affiliate marketing. This very same strategy is what enabled him to leave his high-paying corporate job in 2008 and fully commit to his own internet business, which has grown exponentially in the past few years.
Today, Schramko offers individual modules from some of his premium products as bonuses for purchasing a product or securing a subscription to a service, via BuyWithBonus.com.
The latest selection include modules from the recently completed FastWebFormula 3 event - a yearly highlight for Schramko & Co. in which they present some of the latest and most effective internet marketing strategies. FastWebFormula 3 modules are claimable bonuses on select products only.
Another addition to the list of selectable bonuses includes modules from the highly acclaimed Traffic Grab course which was released April this year. The course covers a systematic plan on how to drive targeted traffic to websites, and also discusses various content creation techniques, conversion secrets and leverage strategies. Each purchases and/or subscription secured via BuyWithBonus.com entitle the buyer to access to the Traffic Grab modules as a bonus.
For more information visit http://www.buywithbonus.com
About BuyWithBonus
James Schramko's catalog of preferred and trusted internet marketing tools and products. With literally thousands of tools from various developers to choose from on the World Wide Web, the products on BuyWithBonus represent the bulk of tools tested and used regularly by the SuperFastBusiness team.
About James Schramko
Schramko started SuperfastBusiness 6 years ago. James has since become one of the most sought-after Internet Marketing Coaches in the world. Author of the tremendously successful Traffic Grab as well as the FastWebFormula live event series, James provides search engine optimization services to hundreds of clients around the world.
###