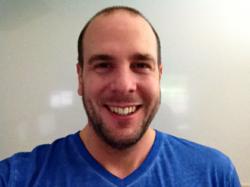 I use Nanacast on all my membership sites; it's a fantastic tool that will keep your business running even without you
Sydney, Australia (PRWEB) January 06, 2012
Online business expert James Schramko shares his review of Nanacast – a shopping cart system designed for serious internet marketers. Included in the review are notes that describe some of the essential features that Schramko likes in particular, along with a short video interview with Nanacast creator, Josh Anderson. The full Nanacast review is now available on BuyWithBonus.com.
"I use Nanacast on all my membership sites; it's a fantastic tool that will keep your business running even without you." –James Schramko
Here are some of the many features:
Business Automation
Customizable features allow for easy creation of virtually unlimited sales funnels, upsells, downsells and coupons. The secure checkout system ensures the safety of both buyer and seller.
Autoresponder Integration
E-mail marketing is a very powerful strategy used by most internet marketers. Nanacast includes automation features that manage e-mail lists; adding and removing addresses from the list based on actions taken.
Scam Protection Features
Online theft does not just stop at piracy. Systems can be abused. Nanacast features a powerful tracking system to prevent affiliate links and commission theft.
For the full review head to http://www.buywithbonus.com/
Subscriptions to Nanacast made via BuyWithBonus.com entitles users to an exclusive
Nanacast Bonus.
About BuyWithBonus
James Schramko's catalog of preferred and trusted internet marketing tools and products. With literally thousands of tools from various developers to choose from on the World Wide Web, the products on BuyWithBonus represent the bulk of tools tested and used regularly by the SuperFastBusiness team.
About James Schramko
Schramko started SuperfastBusiness in 2005. James has since become one of the most sought-after Internet Marketing Experts in the world. Author of the tremendously successful Traffic Grab as well as founder of leading SEO company, SEOpartner.com, James provides search engine optimization services to hundreds of clients around the world. LinkJuice.com is yet another welcome SEO innovation for competitive businesses.
###