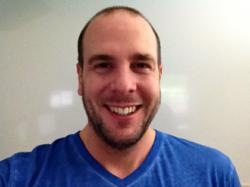 If you are in the marketing business, this course will provide you with the necessary insight into the human mind along with practical, and most importantly, ethical ways to put this skill into use
Sydney, Australia (PRWEB) February 07, 2012
Persuasion, or the art of convincing others to do one's bidding, is a vital skill that everyone is born with, yet few possess a true understanding of the science behind it. It has many practical applications in everyday life regardless of one's age and profession. Blair Warren, author of Forbidden Keys to Persuasion, talks about this from a unique perspective and takes readers through various techniques on influencing human thought. From a marketing standpoint, these techniques can be useful in subtly directing people to take action. Business expert James Schramko shares his review of the course.
James Schramko's Forbidden Keys to Persuasion review is now available on http://www.buywithbonus.com
"Persuasion is all about understanding human nature. Blair Warren's Forbidden Keys To Persuasion covers this particular skill from a scientific point of view. If you are in the marketing business, this course will provide you with the necessary insight into the human mind along with practical, and most importantly, ethical ways to put this skill into use. I'd recommend this course to anyone seeking to understand human behavior" -James Schramko
In this review James discusses some of the key takeaways from this course which include and in-depth look at the following topics:

The truths most people don't talk about
Why people ignore the truth and how you can get them to respond
The art of masking your intentions
The human mind's Achilles heel
7 Hidden addictions most of us live by
An ad that outrageously influenced history
How did cult groups gain mind control over the people
How to design your own power
Real life applications and exercises
Gain access to an exclusive Forbidden Keys To Persuasion Bonus by purchasing the course from http://www.buywithbonus.com
About BuyWithBonus
James Schramko's catalog of preferred and trusted internet marketing tools and products. With literally thousands of tools from various developers to choose from on the World Wide Web, the products on BuyWithBonus represent the bulk of tools tested and used regularly by the SuperFastBusiness team.
About James Schramko
Schramko started SuperfastBusiness in 2005. James has since become one of the most sought-after Internet Marketing Experts in the world. Author of the tremendously successful Traffic Grab as well as founder of leading SEO company, SEOpartner.com, James provides search engine optimization services to hundreds of clients around the world. LinkJuice.com is yet another welcome SEO innovation for competitive businesses.
###