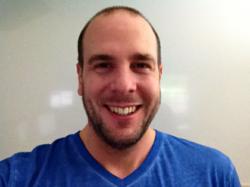 Premise for WordPress is a fantastic tool if you are looking to design landing pages yourself
Sydney, Australia (PRWEB) February 07, 2012
Website coding involves various programming languages like PHP, HTML and CSS. Without training, this is a messy and quite complicated task. With websites now becoming a necessity for modern businesses, one can easily spend a fortune hiring programmers and designers. Fortunately, innovators have come up with various means to facilitate this. WordPress, today's most popular blogging tool is best known for its powerful features and its ease of use. Because WordPress is so popular, independent innovators from all over the world have come up with simple-to-use add-ons and plugins that complement and enhance WordPress' capabilities. One such plugin is Premise – a tool that lets users customize and optimize their website landing pages with ease. James Schramko, acclaimed business expert from Australia, has taken the time to review this tool. The Premise for WordPress Review can now be viewed on http://www.buywithbonus.com/internet-marketing-reviews/premise-for-wordpress-review-premise-for-wordpress-bonus/
"Premise for WordPress is a fantastic tool if you are looking to design landing pages yourself. You don't need to be an expert in coding; in fact you don't need to know anything about programming at all. It is that simple. Plus it has tons of other features that help you design, write copy, track and compare which of your designs are converting. I'd recommend it to anyone who loves the DIY approach." –James Schramko
Listed below are some of the powerful features of Premise:
Design
· Point and click interface allows users to create and save multiple page styles which are easily interchangeable.
· Contains library of ready-to-use buttons and graphics
· Premise does not affect installed themes. Create clutter-free sales pages without messing up existing designs and coding.
Copywriting templates
· Samples of effective copy for sales pages included
· Access to copywriting tips and tutorials
· Includes sales page templates and features at a glance
Integration features
· Name and e-mail capture features. Simply insert Opt-in codes provided by chosen autoresponder
· Integrated Google Webmaster and Analytics tools for easy tracking and website optimization
For more details head to http://www.buywithbonus.com/internet-marketing-reviews/premise-for-wordpress-review-premise-for-wordpress-bonus/
Every purchase of Premise for WordPress via BuyWithBonus.com unlocks and exclusive Premise For WordPress Bonus claimable upon payment.
About BuyWithBonus
James Schramko's catalog of preferred and trusted internet marketing tools and products. With literally thousands of tools from various developers to choose from on the World Wide Web, the products on BuyWithBonus represent the bulk of tools tested and used regularly by the SuperFastBusiness team.
About James Schramko
Schramko started SuperfastBusiness in 2005. James has since become one of the most sought-after Internet Marketing Experts in the world. Author of the tremendously successful Traffic Grab as well as founder of leading SEO company, SEOpartner.com, James provides search engine optimization services to hundreds of clients around the world. LinkJuice.com is yet another welcome SEO innovation for competitive businesses.
###