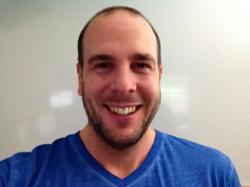 It's all about relevancy if you can have the most relevant conversation on a frequent basis to your perfect target audience, you will make more profit…
Sydney, Australia (PRWEB) July 08, 2012
For online businesses, it's crucial to have a dynamic and efficient email system. This is why when there's an available option that performs better and is not that different price-wise, a switch usually happens. In the latest post of SuperFastBusiness.com, head honcho, James Schramko discussed and compared the features of the OfficeAutoPilot, which he is presently using for his successful online business, with those of his former email provider, Aweber.
Stated in the technology walk-through are the top reasons why SuperFastBusiness uses OfficeAutoPilot. The first one is because it, "intelligently creates one record per customer" – indicating a shrunk down email list that can actually accommodate more effective management of contacts. Next reason highlights how OfficeAutoPilot "follows if-then rules"; this is described as clever because the system has the ability to determine which message to send based on the product that the customers have already purchased. If a customer had bought a specific product from the company, then he/she will no longer be included in the list of recipients for the message pertaining or promoting the said product. It will recommend a different product instead, thus doing away with redundant messages and increasing the relevancy of each communication.
Schramko also pointed out, "…the same customer can have different tags and because of the different tags they have, you can give them different follow-ups" – this leads the customer to a new sequence of relevant products, features, assistance and other services. With this, the company performs a better job of nurturing customers with the right responses at the right time. OfficeAutoPilot also recognizes if a customer had already "opted-in" and confirmed giving them faster access to the end point. This was actually the problem with Aweber; there were too many notifications sent about opt-ins even when a confirmation had been made on a previous list.
Schramko also mentioned that, "They (OfficeAutoPilot) have got great customisation of the smart forms which has been handy for our developers…and being able to have the right conversation with the right person at the right time is great." Customers can customise the schedule that they get newsletters. With just a click of the "delivery schedule" options, customers can choose to receive newsletters daily or weekly. Monthly cost is about the same, so budget-wise, there's really not much difference, reinforcing that it truly is an effective switch.
Schramko concluded his video post by saying, "It's all about relevancy if you can have the most relevant conversation on a frequent basis to your perfect target audience, you will make more profit…"
To learn more about the advantages of OfficeAutoPilot discussed by James Schramko, interested parties can check out his complete review on BuywithBonus.com.