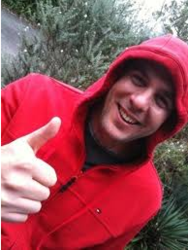 I feel we are in for a number of surprises still, as both giants compete to provide better public service - it's exciting!
Sydney, Australia (PRWEB) July 08, 2011
The successful trial launch of Google+ last week has left the online community waiting in anticipation for Facebook's 'Something Awesome.' As of yesterday, barely a week following Google's launch, CEO Mark Zuckerberg announced a partnership with Skype to bring a One-on-One Video Chat feature to Facebook; a move which experts say is in direct response to Google+ Hangouts. The announcement was met with mixed responses as some remained indifferent and others said it was downright 'un-awesome'. James Schramko shares his views:
"The first time I fiddled around with Google+ was a week ago, the first things that struck me about it were the two of its most prominent features: Circles and Hangouts. They really hit a sweet spot there. Circles addressing privacy issues and Hangouts creating a meeting place for friends to 'hangout' and meet each other face to face - in groups - while on the web."
Google+ was intentionally designed to capitalize in the areas where Facebook was found lacking, thus adding the Circles feature which boasts increased control over what updates friends are receiving over the Stream (similar to Facebook's Wall).
The Hangouts feature is really what caused an uproar, apparently not only on Facebook, but on video conferencing altogether. Services like Yahoo Messenger, Windows Live, AIM and Skype have had the video call feature for quite some time, though they either do not have the capability to make group video calls or do not offer the service for free - like on Hangouts which supports up to 10 people at once. Reports say that video chat on Facebook will remain one-on-one for now.
According to reviews by experts, Google may actually have a platform 'almost' ready to topple the seemingly unstoppable Facebook which now has over 750 million users worldwide. Some speculated that the social media giant may actually hit the 1-billion-subscribers-mark by the end of the year but that was before Google+ made its timely (or untimely, depending on POV) appearance.
Though Google's attempts to rejoin the social media community have been successful so far, James Schramko says it is too early to speculate on the outcome as both companies have powerful features loved by many.
"The integration of video calls into Facebook chat is certainly going to be welcomed by its users. Millions worldwide stay in touch with loved ones and friends through Facebook and the addition of video adds intimacy over long distance communication. Google still has plenty of work to do if it is going to win Facebook users over. I feel we are in for a number of surprises still, as both giants compete to provide better public service - it's exciting!" -James Schramko
More on James Schramko, modern internet marketing strategies, tips and trends at http://www.InternetMarketingSpeed.com
About Internet Marketing Speed
James Schramko's internet marketing blog which covers a wide range of topics about modern online marketing strategies. Updated on a regular basis, James often enjoys interaction with many of his followers around the globe.
About James Schramko
Former General Manager of a Mercedes-Benz dealership in Sydney, Australia, Schramko started SuperfastBusiness 6 years ago. James has since become one of the most sought-after Internet Marketing Coaches in the world. Author of the tremendously successful Traffic Grab as well as the FastWebFormula live event series, James provides search engine optimization services to hundreds of clients around the world.
###