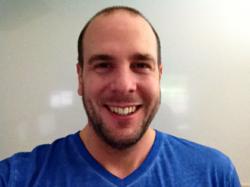 Taking place in Sydney, Australia, the event is expected to bring together around 120 Fast Web Formula members for two full days of discussions about the CEO's business journey, frameworks, successes and mistakes, and networking strategies.
Sydney, Australia (PRWEB) February 15, 2013
"Block out the dates June 13 and 14, because those are the dates that I'm hoping you would come to Sydney and enjoy two days with me in a live workshop environment." This is SuperFastBusiness.com CEO James Schramko's announcement of the schedule for the upcoming Internet business coaching forum community event Fast Web Formula 4. Taking place in Sydney, Australia, the event is expected to bring together around 120 Fast Web Formula members for two full days of discussions about the CEO's business journey, his most important frameworks, his successes and mistakes, and his strategies for connecting with intermediate to advanced Internet marketers from various backgrounds.
Schramko is proud to point out that the forum community has now grown to include 611 members. "We are talking about all sorts of things—from high quality audio-video production, reselling services to local businesses, affiliate marketing, software to use, and all sorts of other things. This is where I put my premium content; my best courses go into Fast Web Formula," he explains. For a low recurring monthly fee that is currently under a hundred dollars, Internet marketers seeking to give their businesses a healthy performance boost can get access to Schramko's posts and frameworks as well as communicate with him directly every day.
"There's always a little bit of an advantage to be a member because Fast Web Formula members are getting the best content first and they are able to discuss it with me at the time of it coming out," Schramko adds. The best example for this would be the initial exclusivity of his highly coveted Own the Racecourse training course—a product that he recently decided to post for free on SuperFastBusiness.com—to members of the forum community. "Inside Fast Web Formula, you get to really compress that learning and get results from it in a focused environment."
The CEO encourages members from across the globe to be part of the upcoming event. "If you haven't been to Australia before and you're watching this from outside, it's absolutely a great chance for you to come and get right near that Sydney Harbour Bridge and The Opera House. So June the 13th and 14th, 2013, I hope I can see you at my live event, Fast Web Formula 4."
In the same news update video, Schramko recounts a rather controversial exchange with web audience members regarding one of his videos where he was presented wearing a red T-shirt. One person commented on his appearance, saying a professional look—which would preferably consist of an expensive shirt and perhaps a shave—would be a more presentable look in front of the camera.
In answer to this comment, Schramko released another video encouraging viewers to chime in on the topic—should he shave and wear a nice, classy shirt, or is a T-shirt and perhaps a hoodie be good enough for his weekly videos? The response, he reports, was indeed a lot for a post on SuperFastBusiness.com; there were over 50 comments and more than 200 people liked or shared the post. "I really got to connect with you, my audience, and thank you for commenting on that. Thank you for posting. What it really showed me is that people are watching and they are paying attention."
So what will the successful entrepreneur's next move be? The simple answer, he says, is to get real—continue providing the best possible content, make changes such as adopting a less scruffy look and shaving more often. Schramko shares, "I don't mind making these changes if it helps me attract new customers.
"But the people who've been onboard for a while, they want me as I am, and that is really, really warming to know," he adds. Thus, his game plan is to continue using his real name, using his own social media accounts, and continue personally answering his emails.
"People will appreciate you for who you are. You can't appeal to everyone. I don't think you should contort and manipulate yourself just to pretend to be something you're not. Do your best at being yourself online... Get real, get to the core—that's my message this week."