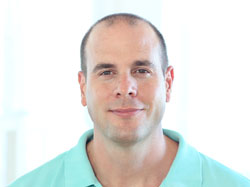 The most recent FastWebFormula forum discussions highlighted touch on the qualities of a successful business, the value of reliable support networks, and tips on validating new software, among others.
Sydney, NSW (PRWEB) April 17, 2013
FastWebFormula, an Internet business coaching forum community founded by seasoned Internet marketer and SuperFastBusiness CEO James Schramko is made up of intermediate to advanced online marketers, business consultants, e-commerce store owners, and service providers from across various niches. The most recent forum discussions among the program's members are highlighted in Schramko's latest Internet marketing update video, touching on the qualities of a successful business, the value of reliable support networks, and tips on validating new software, among others.
One of Schramko's latest forum posts aiming to stimulate healthy discussion among forum members focused on what a truly successful business is. "A successful business is focused on creating and, more importantly, retaining a customer. And they do this by solving proven problems that people are actually willing to pay for the solutions for." In addition, the forum founder pointed out that to become sustainable, a business should prioritize the lifetime value of a customer, instead of simply thinking about the shareholder value return.
"I'm interested in your thoughts, so if you are in FastWebFormula, go down to that thread, have a little post there, tell me what you think makes a successful business," he encouraged.
In the world of Internet marketing, it's quite common to encounter people who may be less than confident or trusting in one's business vision, which is why Schramko dedicated another FastWebFormula forum post to the benefits of having reliable support networks. "I've been super fortunate to have people around me – partners and friends who are very supportive of what I do and I have free reign," he shared. "If you want to succeed, it's as simple as finding out who's getting the result you want, discovering what they're doing, and especially, discovering from them if they're willing to share it and then doing it."
The seasoned entrepreneur also noted how his special business training module Own the Racecourse has taken flight as one of the more popular and effective business models today. "It's helping business owners create their own content and become authorities in their market." It's a known fact that people will ultimately be happy to pay a service provider for excellent work. "If you're prepared to do it for others or hook into other people who provide services like we do from SEOPartner with our Expert Pack, then you too could actually create a really good business by putting a margin on top of that and having business owners who are happy to pay you to solve their problems," he explains.
The Internet marketing news update goes on to explore effective ways of validating new software as well as techniques for creating better lighting in videos.
Schramko encourages business owners and marketers to sign up and grab the remaining slots for the fast-approaching FastWebFormula 4 live event that's set to take place in Sydney on June 13 and 14. "It's a two-day course and it's really going to help you simplify, to turn from consumer to creator, and to be confident that you can do this." Notable figures in the online business and marketing scene such as Clay Collins and Ezra Firestone will be at the event, and students of Schramko's business growth mastermind SilverCircle will be presenting topics on how they have been able to achieve success.