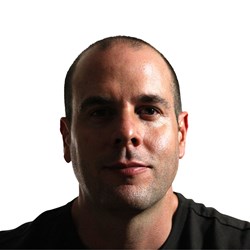 All these things are excuses, and there are dozens of people out there who have overcome every single one of them, and there's no point in you sitting there saying why you can't do something because of 'x' when someone else has overcome that.
Sydney, NSW (PRWEB) May 29, 2013
Business owners, regardless of the industry or niche they belong to, need to have a positive combination of qualities and practices that will ensure continued success for their ventures. It's highly important, then, to identify (and avoid) the mindset that can lead them straight to the opposite direction; the latest podcast by seasoned entrepreneur and SuperFastBusiness owner James Schramko and renowned online marketing consultant Kyle Tully shares the top 10 excuses that business owners make that prevent them from reaching their full potential — and recommends ways to avoid these scenarios as well.
The podcast's subject is highly relevant in today's business climate as more and more individuals are making the move from working for someone else in a conventional nine-to-five setting to cutting ties and setting out to start a business of their own. "This podcast episode is going to be useful if you sell services to businesses or if you're a small business owner yourself and are struggling with it," Schramko begins.
Tully, a marketer with a copywriting background who is also a member of Schramko's Internet business forum coaching community FastWebFormula, recently sent out an email entitled "The Top 10 Excuses for Failing" which served as the inspiration for the podcast. "That email actually came out of a coaching call I did where this guy brought up probably four of the ten excuses as reasons why he wasn't successful," he explains. "And I just got so frustrated at having these same things come up again and again ... all these things are excuses, and there are dozens of people out there who have overcome every single one of them, and there's no point in you sitting there saying why you can't do something because of 'x' when someone else has overcome that. "
Here are some of the excuses that business owners should avoid making in order to begin the transformation of their small venture into a high-value, profitable, and sought-after online business:
"I don't have time because I work a full time job"
Tully shares that Schramko is actually the person he uses as an example when speaking to students about how this statement works against one's business purposes.
"What's going to change?" he points out. "You say you want to start a business, but you say you can't because you're working a full time job. So something has to change. Your attitude around it has to change, your priorities in terms of how you schedule things — the bottom line is, something has to change somewhere or you're just kidding yourself."
"I'm not an expert or guru, so I have no value to offer"
Expertise has to start from somewhere, and Schramko encourages business owners not to underestimate the power of a simple idea in getting significantly better results for their strategies. Tully agrees, saying that two basic modifications to one's processes — knowing enough relevant information to gain a good idea of what's possible, and breaking up a complicated sales process into smaller and simpler steps — can be all it takes to get more customers to subscribe to one's products or services. Sometimes, looking at one's procedures with fresh eyes and a fresh approach, and asking simple questions like "Why do you do it that way?" or "What if we did it this way?" can be the only solution one needs.
"The economy's too slow"
Pointing a finger at a slow economy, in Tully's opinion, is a classic excuse for failing in business. "There's people spending money. People are still marketing. They still want to grow their business," he emphasizes. "You want (as your customers) the people who are aggressively marketing now, knowing that if they get more market share now, when things turn up, they're going to have the lion's share of it."
The podcast goes on to announce that Tully has just released an exciting new training course. Going over the notes of his numerous coaching calls and high-quality content, the esteemed consultant compiled the breakthrough mindset ideas and more high-touch marketing strategies for his VIP coaching clients; the course essentially contains nothing but high-impact lessons that people could easily implement and achieve success from, and it is now available for interested business owners everywhere.
To discover the rest of the top 10 excuses for failing in business and to learn more about Kyle Tully and his contributions to the online marketing community, listen to the full podcast at JamesSchramkoNews.com, Silvercircle.com or TrafficSure.com.