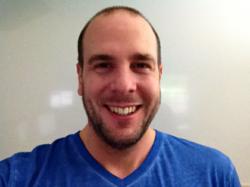 If you've never done this before, you're going to be absolutely blown away with the results that I got for the minimal effort.
Sydney, Australia (PRWEB) May 11, 2012
Paid coaching community FastWebFormula.com is holding an affiliate marketing training case study to be conducted by owner and online marketing master James Schramko. Members will be able to watch the live training session wherein Schramko will detail a successful affiliate marketing campaign step by step.
"On this live training I'm going to actually take you through a real case study, something that I did recently. It was an affiliate marketing campaign, and you'll see how I put it together," shares Schramko, a seasoned veteran in the business of affiliate marketing.
The value of the training is further amplified by the rarity of the offer. "Real case study results are rare in the Internet coaching world since it seems a lot of others make stuff up." His students are guaranteed to enjoy and learn real strategies and tactics. This is obviously what separates FastWebFormula from other coaching communities.
"You'll see the strategy that I used as an overall guideline. You'll see a couple of tactics, and you'll see the results," Schramko continues. "If you like what you see, I'm sure that it's something that you can do for your own marketing." According to the web marketing magnate, the case study resulted in a proven profit and that the steps he'll be detailing are all repeatable. He adds, "I used to do this a lot. In fact, it was always worth about 5k dollars a month when I did this." Schramko only stopped applying this particular strategy when he discovered even more powerful strategies to leverage. What he'll be teaching is a good foundation affiliate marketing strategy, which will prove infinitely useful regardless of somebody's level of experience in the field.
"If you've never done this before, you're going to be absolutely blown away with the results that I got for the minimal effort," assures Schramko. "It's all documented. It's a case study; this is real stuff. " Questions are also very much welcome.
This live session is but one of the numerous training materials available to FastWebFormula members. By itself, it already demonstrates the incredible value for money membership in the forum gives. Schramko states, "Tell me anywhere where you're getting this level of training for the amount you invested in FastWebFormula and I'll be stunned."
The training, which is to take place in the coming fortnight, is solely for members. Those who can't make it to the live session can wait for the recording. Members can register to access the training. Interested non-members can first join and then register. Further details are available on http://www.FastWebFormula.com .