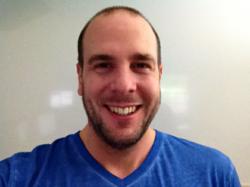 The average post has now gone from being viewed around 1,500 to 2,000 views to up to 16,500 views for the post and it leads people back to sites and it's highly relevant.
Sydney, Australia (PRWEB) July 10, 2012
Small businesses can compete with big businesses. By using the immense potential that the Internet offers, any small enterprise can take on large corporations and make a tidy profit. In a recently posted video on SuperFastBusiness.com, Internet marketing expert James Schramko goes over some of the more effective marketing strategies any company can do today to improve profits. Schramko underscores the value of using sponsored stories on Facebook, the power of videos, and why a hot Internet marketing community is good for business.
"I've been doing something on my Facebook fan page in the last week that has exploded the amount of traffic that I'm getting and the amount of likes," Schramko shares in his new video. "And I've been targeting friends of friends with this. It's a feature called sponsored stories and it is really effective. I mean to give you an example, the average post has now gone from being viewed around 1,500 to 2,000 views to up to 16,500 views for the post and it leads people back to sites and it's highly relevant."
Facebook has become an ideal platform for branding for other businesses. A lot of the key players in big industries have their own page on the now publicly traded social networking site to increase brand awareness, engage their market, and eventually drive traffic to their own websites. With 524 million (as of March 2012) active users daily, 125 billion (as of March 31, 2012) friend connections, and nearly 901 million (nearly three times the population of the U.S according to The Guardian) active users at the end of March 2012, Facebook is the biggest social networking site on the planet.
Schramko emphasizes the potential of using sponsored stories on the world's most popular social networking site. "They're super effective," he begins. "And I think that it is one of the most exciting marketing innovations and you can set a very small budget if you want to test it out. But you'll find that it increases your likes and when you target friends of friends, not people who are already liking your page, you should get very relevant reach."
Apart from maximizing the potential of sponsored stories, Schramko also strongly suggests using infographics, which use images to highlight facts and figures relevant to the content on a company's site, by mining data from reliable online sources like WolfRamAlpha.com.
In a bid to further guide businesses achieve their goals, Schramko also revealed the exciting release of the Wealthification app in the App Store. The Internet marketing expert shares the good news, "(It) helps you decide which activities are more profitable for your time and what three things you should prioritize. I'm going to actually break down that exercise for our FastWebFormula members. So if you are a member, and you should be, turn up to the live training and I'll also give you the recording."
Closing out his new video, Schramko invites individuals with that entrepreneurial spirit and business owners to become part of a "hot Internet marketing community," – FastWebFormula. Schramko remarks, "Nothing will grow your business profits faster than getting involved in that community. Ask me questions; I answer the post every day. We have monthly live training."
The new video on exploring effective Internet marketing strategies that drive thousands of traffic to websites and boost profits for businesses can also be viewed on FastWebFormula at: http://www.fastwebformula.com/internet-marketing-training/mindset-outsourcing-and-a-recurring-membership-tip/.