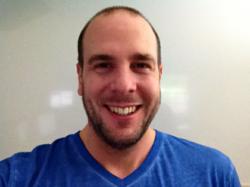 Email coaching, local business services, bringing in suppliers, creating membership sites, being an affiliate marketer, and creating information products are excellent ways to make as much as $5,000 a week by putting in around 2 hours of work per day.
Sydney (PRWEB) October 02, 2012
In his latest Internet marketing news update, James Schramko, CEO of SuperFastBusiness.com, shares six business models that online marketers can follow to make good money—$5,000 per week—with just 2 hours of work per day. The CEO recently brought this information forward in response to a question posted on FastWebFormula.com, an Internet business coaching forum community where training modules and forum discussions are regularly made available to members involved in online businesses.
The six business models are as follows:
Email coaching. Experts in this field can simply set up a helpdesk or an email coaching facility and email subscribers can pay a monthly fee for the services.
Local business services. Not all clients may be well-versed in managing websites, SEO, copywriting, heatmap tracking, conversions, setting up affiliate programs, social media marketing, and many other tasks. "There are so many things you can help businesses with and you can charge 5 or 6 thousand dollars per month for a combination of these services. Plus, you really only need 4 customers a month to make it work," Schramko explains.
Bring in a supplier. Online marketers can still earn without doing all the work themselves; they can choose to hire a service provider to accomplish the tasks and some affiliates or salespeople to sell them. "This is a totally viable model and it's certainly something you can do while you have another job," the CEO shares.
Create a membership site. Putting together a newsletter or other information that simply needs to be sent out to customers on a daily, weekly, or monthly business will continue to generate profits as long as the value delivered by the product exceeds the amount charged. Likewise, setting up an ecommerce store can make use of a business owner's knowledge about conversions and email and content marketing and help him dominate the space for any product he chooses.
Be an affiliate marketer. Selling other people's products for commission is an easy way to make big sales. "It means you don't have to worry about the sales copy, customer service, or research and development for products," Schramko clarifies. "You just have to promote—create and syndicate content that promotes the product."
Create information products. Schramko relates how he simply makes screencasts, PDF documents, or audio content, puts them into a bundle, and sells them in some of the sites he created like Traffic Grab, Affiliate pounce, Content Assault, Super Fast Conversions, and Think Way Bigger. "They're up there 24/7. My affiliates sell them and they continue to bring customers to my income stream. This is how you build up or snowball nice, recurring revenue."
Aside from offering insight on earning big while just working 2 hours a day, The Internet marketing expert also announces that new Facebook Marketing modules have been loaded up on Traffic Grab and Fast Web Formula. "If you want to learn about promoted posts and sponsored stories, go and check out hose modules. You'll also be able to access the entire Traffic Grab 1 and Traffic Grab 2 courses."
To cap off the news update, Schramko gives tips for reinvigorating clients with "list fatigue" and static websites. Harnessing the power of news is key. "To keep people from getting tired of receiving promotional emails, send out a weekly news update. News is educational and interesting, and if you put good tips with the news, people will certainly recommend your products." Likewise, site owners should make it a point to add 3 brand-new posts each week to keep their sites fresh. "Put posts that boast of compelling, problem-solving headlines, draw attention to them by putting them out on Facebook, Google+, Pinterest, or iTunes, then link them back to whichever offer you like. That is a great blog strategy; constantly building a tiny site will snowball it into a big one that would absolutely crush your competition," Schramko emphasizes.