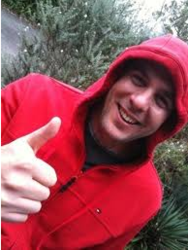 Success-driven people attract like-minded individuals. I expect most of the several hundred in attendance to gain implementable business profit ideas at this event and establish some premium relationships with similar attendees
Sydney, Australia (PRWEB) July 15, 2011
Some of the world's elite internet marketing experts, both well-known and underground figures, have their schedules booked for a busy month of October as they prepare for a very special event hosted by one of Australia's most acclaimed online business authorities, James Schramko.
Raison d'être
In a recent one-on-one interview, James Schramko was confronted with a few questions: "What is your purpose and what are you hoping to get out of this event?" To which he replied the following:
"Specifically, we are doing this because among the billions of hard working people scattered around the globe, it is safe to say that only a small percentage are truly living a life they want. Of that small percentage, an even smaller fraction are taking or trying to take advantage of today's technology in order to break free of a broken system."
A very recent study indicated that on average, more than half of the digital (or online) marketers in the United Kingdom do not know how to choose the right words that would yield positive results in SEO and PPC - two vital pillars in successful online marketing. Taking the UK as basis - for countries with access to advanced technology and high-speed internet (on a global scale), knowledge on how to successfully market on the web is still pretty low.
Schramko stated that "Based on Facebook's statistics, around 750 million users have access to the internet which is roughly around 10% of the world's population. Of the 750 million, only a tiny fraction enjoy some measure of success marketing on the internet, with many just barely scratching the surface of potentially life-changing resources. What matters is - they are trying."
James Schramko's background is no secret. Contrary to the overly common rags-to-riches life stories employed by an overwhelming number of online marketing gurus, Schramko came from a high-paying job in the luxury automobile industry and was one of the top managers in Australia during his time. James, 40, quit his job several years ago in order to pursue his passion for teaching and innovation instead, and over a short period of time, has developed an impressive list of information products and tools based his own research and personal experiences.
"Back to the question: why are we here and why are we doing this? My colleagues and I are here to effect the changes we want to see (as Ghandi once said) - changes in a group of individuals actively seeking it. FastWebFormula3 is an internet marketing convention for those seeking exceptional business growth. We will provide education that will empower those hungry enough for a life of financial freedom to make that choice when the time comes, and to arm them with the necessary tools and knowledge that will aid them in achieving their goals." Schramko's response to the query.
R.S.V.P.
FastWebFormula3 is taking place on the 28th-30th of October, 2011 in Caloundra, Queensland, Australia.
The lineup will include experts from the US, UK, Switzerland, and Australia. For more information and tickets to the event which are now available visit http://www.FastWebFormula3.com.
"Success-driven people attract like-minded individuals. I expect most of the several hundred in attendance to gain implementable business profit ideas at this event and establish some premium relationships with similar attendees." -James Schramko
About FastWebFormula3
An internet marketing training workshop hosted by renowned business expert James Schramko, where he and his contemporaries, discuss the latest trends and cutting edge internet marketing strategies. The 3-day event is set to happen on live October 28-30, 2011 in Caloundra, Queensland, Australia.
###