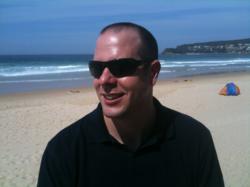 Book now and access lower ticket prices. Last minute booking starting October 16 will be available at higher rates
Sydney, Australia (PRWEB) October 13, 2011
This year's FastWebFormula 3 Live Online Business Training Workshop hosted by renowned internet marketing expert, James Schramko, will take off at the end of this month, as planned.
Target dates are 28th – 30th of October, to be held at the Sunshine Coast's Events Centre, Caloundra, Queensland, Australia.
Current ticket price for the 3-day event is set at US $999 (including GST). Starting October 16, prices are set to reach a final US $ 1250.
(See http://www.FastWebFormula3.com for details)
"When you order early you get a genuine saving" - James Schramko
The Expert Line-up

Suraj Sodha – Schramko's student from London will be presenting his hybrid networking system, making use of both online and offline marketing strategies, and innovative group buying strategies to sell events.
Ed Dale – futurist and market trends analyst, will be sharing key concepts on content creation and market leadership.
Simon Johnson – domain portfolios expert, sharing his best advice on growing and monetization of these portfolios.
Mike Rhodes – one of the top PPC experts in Australia, sharing strategies on highly targeted AdWord campaigns and remarketing secrets.
Leanne King – AKA WordPress queen, sharing strategies on how to convert the WordPress platform to a veritable cash machine
Alexi Neocleous – Top copywriter who will guide you through the complexities of appealing and choosing the best customers to work with.
Jennifer Sheahan – FB Ads Lab founder and the person responsible for James' Facebook ad campaigns. She is an expert on everything related to Facebook marketing (Gurus go to her for advice)
James Dyson – Designer turned software mogul. He will share how he developed his million-dollar software business in less than a year.
Gideon Shalwick – YouTube video marketing expert who will discuss his very own video creation techniques, and how to maximize the use of a YouTube channel for increased visibility on the web.
Andy Grand – Schramko's long-time partner and co-founder of SuperFastResults internet marketing forum. A Top 100 Clickbank affiliate and highly successful super affiliate who will share his own online marketing strategies.
Tim Reid – Schramko's podcasting co-host on FreedomOcean.com (Australia's #1 business podcast as rated on iTunes). He will discuss behind the scenes podcasting techniques.
Kyle Tully – Local business expert specializing in the combination of internet marketing with local business ideas.
Ed O'Keefe – a highly successful individual and Schramko's high-level strategic discussion buddy.
"This is an incredible line-up for this year.. These experts each specialize in key areas of internet marketing, having grown their businesses virtually from scratch. They'll be sharing their best guarded business growth secrets with you. We are very excited to see you there."
"Book now and access lower ticket prices. Last minute booking starting October 16 will be available at higher rates." –James Schramko
For booking and additional details at http://www.FastWebFormula3.com
About FastWebFormula3
Internet marketing training workshop hosted by renowned business expert James Schramko, where he and his contemporaries discuss the latest trends and cutting edge internet marketing strategies. The 3-day event is set to happen on live October 28-30, 2011 in Caloundra, Queensland.
###