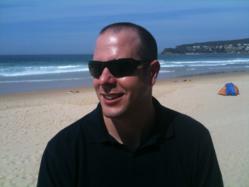 Pre-order your copy now for genuine savings. Offer stands until the 28th of the month
Sydney, Australia (PRWEB) October 25, 2011
James Schramko's FastWebFormula 3 Live Internet Marketing Training Workshop starts Friday, October 28th at The Events Center, Sunshine Coast, Caloundra, Queensland, Australia.
Video recordings of the event will be made available mid-November. Pre-orders are now accepted at early bird pricing.
"If for any reason you cannot make it to the event, a recording of the entire 3-day workshop will be made available starting November. Pre-order your copy now for genuine savings. Offer stands until the 28th of the month," said Schramko.
(See http://www.fastwebformula3.com/video/ for details)
Additional Announcements
Videos are digital products available in streaming and various downloadable formats. The package also includes an audio version of each video for easy listening as well as a PDF workbook.
For new members only
Brand new members purchasing the FastWebFormula 3 video recordings are entitled to the full streaming version of FastWebFormula 1 and a 60-day access to SuperFastResults Internet Marketing Forum.
Schramko says, "To get you up to speed with what we are going to discuss at FastWebFormula 3, new members will get complementary access to FastWebFormula 1 and access to our private community at SuperFastResults."
Pre-release pricing available until October 28, 2011 only.
Visit http://www.fastwebformula3.com/video/ for early access.
"I strongly encourage anyone interested to attend the live event for a chance to connect with international experts teaching scalable, implementable business growth strategies. Live question and answer sessions will play a major role in maximizing the learning experience. This is your chance to have your questions answered on the spot. You want to be there in person." –James Schramko
Tickets to the FastWebFormula 3 Live Event still available.
(See http://www.FastWebFormula3.com for details)
About FastWebFormula3
Internet marketing training workshop hosted by renowned business expert James Schramko, where he and his contemporaries, discuss the latest trends and cutting edge internet marketing strategies. The 3-day event will happen live October 28-30, 2011 in Caloundra, Queensland.
About James Schramko
Schramko started SuperfastBusiness in 2005. James has since become one of the most sought-after Internet Marketing Coaches in the world. Author of the tremendously successful Traffic Grab as well as the FastWebFormula live event series, James provides search engine optimization services to hundreds of clients around the world.
###