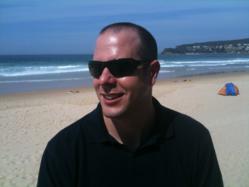 It was considered by many to be the best event they've ever attended and that's why everyone's waiting on this recording.
Sydney, Australia (PRWEB) November 18, 2011
Internet marketing authority James Schramko recently held Fast Web Formula 3, the third installment to his online marketing workshop, which has drawn a huge following all over the world. Those who missed the live sessions can now also learn from the experts as the 3-day event was caught on camera and the digital recording is now available on the website.
Fast Web Formula 3 gathered together around 200 internet marketers from various parts of the world to learn trade secrets from the masters, including the latest trends, strategies and tools. The workshop covered amazing concepts about selling online. "It redefines selling so that even a non-sales person can sell well online in a new way 'cause selling has changed a lot since the '80s and '90s," Schramko stated. This is particularly encouraging as not many people have true business acumen or a knack for selling. "There's definitely an art to making people feel comfortable and creating the right environment online where they are happy to buy," explained the world-renowned Internet marketing whiz.
Fast Web Formula 3's three days were certainly packed with marketing insights. "We also covered conversions in great detail, especially understanding the customers' mindset and how to approach selling your goods online. We discussed paid Facebook advertising and many of the things that you should not do, the big errors that people make," Schramko related, referring to Alexi Neocleus' talk on conversions and Jennifer Sheahan's on Facebook Advertising. "We covered several business models, local business marketing and how with 50% of small businesses not even having a website, that is a tremendous area of opportunity for people looking for a business model to develop and own. Then there's the podcasting. We did a live podcast which will be shown in the video so that people can understand how easy it is to get their own content out on their own channel and not have to rely on mainstream media anymore," he continued, mentioning some more of the Internet marketing training event's highlights.
Fast Web Formula 3 was unlike previous installations of the workshop considering the lineup of speakers, some of whom even came from abroad. "We had visitors from Dubai, UK, Switzerland, USA, Melbourne, Perth, Sydney, Adelaide, Brisbane, New Zealand," Schramko recounted, giving us an idea how well-attended the event was. The feedback has certainly been tremendous. "It was considered by many to be the best event they've ever attended and that's why everyone's waiting on this recording."
###