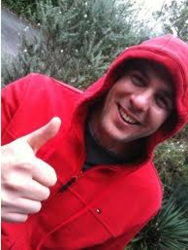 You literally can create your own radio show, and the fantastic thing about it is that you can gain a much larger audience over the internet than over a local radio station
Sydney, Australia (PRWEB) July 27, 2011
Just yesterday, Aussie entrepreneur James Schramko and podcast partner Tim Reid released the 19th episode of the number one internet marketing podcast in Australia (as rated by iTunes). James and Tim formed what they call Freedom Ocean a few months back - the banner under which they broadcast a wide range of internet marketing topics to their listeners. James, whose passion lies in experimenting with all things internet marketing, says podcasting is a fantastic addition to online marketing strategies. He explains further:
"Podcasting on Freedom Ocean has been a fun ride for both Tim and I. We get to talk about what we love, which is internet marketing, and share some of the things we've learned along the way with our listeners. We've been getting awesome feedback, and that alone is satisfying enough to keep us going."
A report on news.bbc.co.uk suggested that podcasts are once again gaining popularity. Combination of the words iPod and broadcasts, Podcasts were originally intended to revolutionize broadcast radio back in 2005. And indeed it has. The demand for timeslots on commercial radio stations have forced innovators to come up with creative ways to get their shows on the air, and with podcasts on the internet, they're able to reach people far beyond the regular broadcast range, as James will explain in a moment.
Comedian Ricky Gervais, as further stated by the report, is one of the pioneers in podcasting back in 2005 who first set a world record of over 4.5 million downloads within a two-month time frame. The popularity of podcasts seemed to have dropped in recent years however, as social media like Facebook and Twitter became the new broadcasting systems over the internet. Schramko believes that a combination of both social media and podcasts could significantly boost internet marketing efforts. He says:
"You literally can create your own radio show, and the fantastic thing about it is that you can gain a much larger audience over the internet than over a local radio station. The equipment you'll need to pull this off isn't expensive; a trusty computer and a decent microphone will do and most households today are already equipped with these. A hot topic coupled with some editing skills, entrepreneurs can really take advantage of this to leverage their businesses."
Another advantage of podcasting over traditional radio broadcasts is less restrictions on topics, says Schramko, as well as not having time restrictions that could cut off the show in the middle of a meaningful discussion - as is often the case on live radio.
"You can talk to your audience directly, and they have the option to rewind and replay whenever and wherever they are. Portable devices are huge these days. We've been getting new and unique visitors to our business websites through our podcasts. Business owners looking to reach a larger market should definitely have a go at this. - Tim and I are having a blast." -James Schramko
Episode 19 of Freedom Ocean talks about Web Hosting and is available for download free of charge at http://www.FreedomOcean.com and iTunes.
About Freedom Ocean
Collaboration of The Ideas Guy, Tim Reid and internet marketing expert James Schramko. Together they tackle some of the hottest topics in online marketing, with Tim posing a million questions and James providing a million answers. Podcasts can be streamed or downloaded at http://www.FreedomOcean.com or iTunes.
# # #