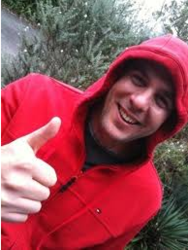 It is good to have competition - the best in us usually surfaces when our existence is threatened
Sydney, Australia (PRWEB) July 26, 2011
A recent report on the Washington Post states that Google+ already has an astounding 20 million users. Ever since Google Plus' beta entry into social media networking last June, the world's largest search engine provider has been busy incorporating its new platform onto the web. Sydney-based internet marketer James Schramko, who has been experimenting with Google+ since day one, says that Google is integrating social media into search engine optimization. He explains:
"Google is trying to improve user experience through the +1 button. The number of pluses an article receives, for example, helps Google to determine the quality of the content and thus give the site a better rank. It is similar to the Facebook Like button in a sense that your friends can see what you've +1'd. But that's not all. Those in your circles can now see a small image of you immediately within the search results, which is a fantastic way of associating oneself with content you deem of value. The image is a compelling enough reason for friends to check out whatever it is you've +1'd."
The report further indicates that the Google's new network is the fastest growing social media platform to date. However, users accessing Google+ only spend an average of just under six minutes on the site per visit which still isn't anywhere close to Facebook's 22 minutes. According to James Schramko, these statistics show that users aren't ready to leave Facebook just yet, though Google is slowly handing out compelling reasons to give solid FB fans something to consider.
James says "Google has included a stunning feature which will associate an author with content he posted by displaying an author profile on the right of the search engine results. This makes it easier to establish authority on the web. This is definitely something worth integrating if you're in the online business."
Responses to Google+ is mixed, according to experts. Not everyone welcomes the idea of having to painstakingly transfer all contacts from one platform to another, says Schramko, especially since Facebook has blocked tools that would make migration to Google+ a lot easier.
"Facebook's move is understandable. They are, for the first time, experiencing what it is like to have a heavy contender. For us users this can only mean one thing - better services. It is good to have competition - the best in us usually surfaces when our existence is threatened." -James Schramko
More on James Schramko and tips on online marketing at http://www.InternetMarketingSpeed.com
About Internet Marketing Speed
James Schramko's internet marketing blog which covers a wide range of topics about modern internet marketing strategies. Updated on a regular basis, James often enjoys interaction with many of his followers around the globe.
About James Schramko
Former General Manager of a Mercedes-Benz dealership in Sydney, Australia, Schramko started SuperfastBusiness 6 years ago. James has since become one of the most sought-after Internet Marketing Coaches in the world. Author of the tremendously successful Traffic Grab as well as the FastWebFormula live event series, James provides search engine optimization services to hundreds of clients around the world.
###