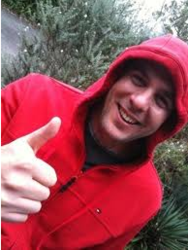 Whether Google's delays in their business profiles will impact their efforts negatively remains to be seen. On the other hand, rushing things could also have negative repercussions
Sydney, Australia (PRWEB) July 29, 2011
Earlier this month Google+ shut down accounts that were registered under brand names rather than real names, stating that Business Profiles for Google+ will be made available before the year's end. While Google is busy polishing its policies for Business Profiles, Facebook seized the opportunity to launch Facebook for Business - a move that is welcomed by many of its existing 750 million user base. Aussie marketer James Schramko, author of http://www.InternetMarketingSpeed.com blog, also an avid Facebook user, says:
"Facebook could have had the business profile ages ago, in fact what Google+ is doing right now could already have been done by Facebook. What's interesting is the fact that competition sparks innovation and creativity that would probably not have surfaced during a monopoly. I think everyone in the internet marketing space is waiting in anticipation for how events will unfold in the coming months."
In a separate report on CNN, several Google Plus users have had their accounts deleted by Google for using fake names. The aggressive move on Google's part has provoked mixed sentiments among its early adopters whose numbers rose to 20 million in the first month alone. CNN Tech quoted a Google spokeswoman saying "Google Profiles are designed to be public pages on the web, which are used to help connect and find real people in the real world".
There has been much debate on Google's name policy which has incited anger in the online community, with some being more vocal about it and calling the name policy downright stupid.
In the meantime, while Google irons out its policies, Facebook is taking the opportunity to gain an early foothold in the business sector of social media networking. Facebook for Business boasts a simple and crisp design with tutorials and easy to follow instructions. The massive user base is already catching on says Schramko.
"Whether Google's delays in their business profiles will impact their efforts negatively remains to be seen. On the other hand, rushing things could also have negative repercussions, meaning Google is in a bit of bind here. Everyone is keeping a close watch as the giants battle each other for social media supremacy. For us it means better services and I am truly excited to see where new innovations will take us." - James Schramko
More on James Schramko and internet marketing tips at http://www.InternetMarketingSpeed.com
About Internet Marketing Speed
James Schramko's internet marketing blog which covers a wide range of topics about modern internet marketing strategies. Updated on a regular basis, James often enjoys interaction with many of his followers around the globe.
About James Schramko
Former General Manager of a Mercedes-Benz dealership in Sydney, Australia, Schramko started SuperfastBusiness 6 years ago. James has since become one of the most sought-after Internet Marketing Coaches in the world. Author of the tremendously successful Traffic Grab as well as the FastWebFormula live event series, James provides search engine optimization services to hundreds of clients around the world.
###